Spring 2011
Dedicated to Preserving Biodiversity
A profile of Mark Stoeckle, Class of 1978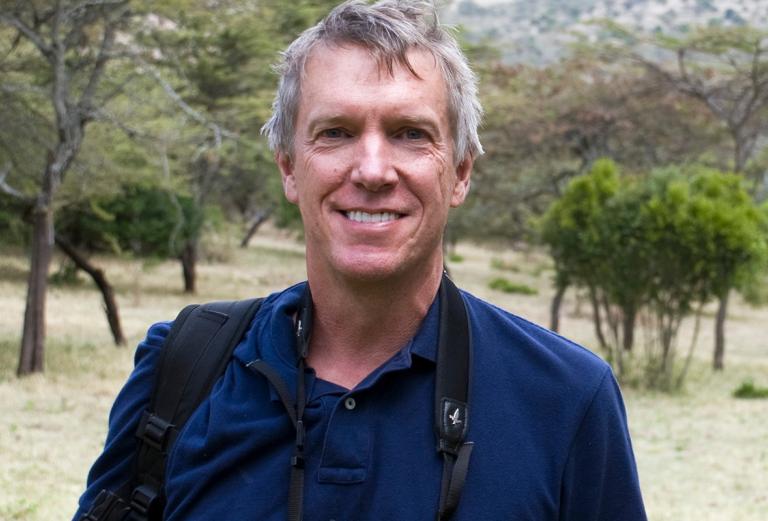 Claims to Fame
Adjunct Faculty Member, Program for the Human Environment, The Rockefeller University; Clinical Associate Professor of Medicine, Department of Medicine, Weill Cornell Medical College; Scientific Advisor, International Barcode of Life Project
Winged Fancy
"The natural world has always been an interest of mine," says Mark Stoeckle '78. "I collected butterflies when I was little, then I got interested in birds." Birdwatching expeditions with the Massachusetts Audubon Society made way for new pursuits: medical school, then molecular biology research. But Stoeckle's recreational and academic interests melded in 2003 when he became involved with both the All Birds Barcoding Initiative, which seeks to genetically characterize the roughly 10,000 known species of birds worldwide, and the International Barcode of Life Project.
A Single Address
The International Barcode of Life Project aims to gather standardized genetic data on all Earth's plant and animal species—or at least on the roughly two million named species—and to file them as DNA barcodes in an open-access electronic library. "With barcoding," Stoeckle says, "it doesn't matter what the sample is, you analyze the same gene segment." For animals, that segment is a short genetic marker in mitochondrial DNA.
Something Fishy
Having DNA identifications on hundreds of thousands of animals can help efforts to preserve the planet's biodiversity, Stoeckle says. The U.S. Food and Drug Administration, for instance, uses the project's DNA barcoding method to identify marketplace fraud in fish and shellfish products. Proof of the method's value was illustrated in a high school students' barcoding project that Stoeckle led. Dubbed Sushigate, this project revealed that fish in sushi purchased from randomly selected restaurants and markets was mislabeled nearly one-quarter of the time. The results, which wound up on page one of The New York Times, have implications for environmental health, says Stoeckle. "Fish being sold might be from an endangered species. Once it's cut up, though, no one knows what it is." DNAHouse, another Stoeckle-led project, highlighted species pervasiveness in food and other consumer products. With high schoolers from New York's Trinity School, Stoeckle analyzed 217 items, uncovering DNA from bison in dog biscuits, ostrich in duster feathers, and giant flying squid in a popular East Asian snack. Overall, the team identified DNA from 95 animal species—and possibly a new species of cockroach.
It's Science!
Stoeckle's collaborations with students keep him in touch with his youthful naturalist leanings. "The students are thrilled to be using DNA analysis to make discoveries about our environment," he says. "It's learning science by doing science."
Image: Courtesy of Mark Stoeckle