Winter 2021
5 Questions with an Endocrinologist
A conversation with A. Enrique Caballero
by Ekaterina Pesheva

3 minute read
How do biology, environment, and social determinants intersect in disease and health?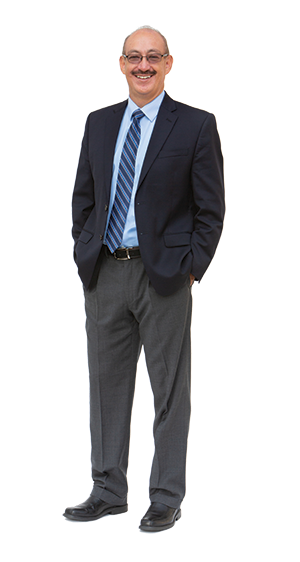 In diabetes, obesity, and cardiovascular disease, there is no question that genetics and environmental factors play a role. We've been able to identify genes for these conditions, but genetic abnormalities cannot explain everything. My sense is that lifestyle—nutritional habits, physical activity, stress—is crucial in driving these epidemics. We often miss a key aspect of how we can help patients, which is understanding and addressing the social, cultural, emotional, and psychological factors that affect individuals. This is what I would call the art of medicine. We need to combine science and art to get closer to our patients to help them improve their lives.
What three things should the global health community do now to stem the rise in type 2 diabetes?
First, although type 2 diabetes, obesity, and cardiovascular disease can be well treated, we should aim at preventing or delaying them. Second, just telling people about prevention strategies that help improve their lifestyle—better nutrition, more physical activity—is clearly not enough. We have to address the barriers that limit their ability to implement a good meal plan and engage in physical activity. It has to do with changing systems, policies, societal values, and priorities. Third, the earlier in life we start prevention strategies, the better. We often try to work with adults who have all these conditions. That's too late. We should start early in life.
Why medicine, why endocrinology?
My parents taught me that you achieve the highest level of who you can be as a human being by doing two things every day. One is to grow and improve yourself and the other is to serve others, to put all of what you have to good use. Medicine is the perfect example of both. Endocrinology is one of the few fields in medicine that doesn't let you focus on one thing and forget the big picture. It's a system that regulates the functions of every part of your body, so you can't miss the forest for the trees. That's also my philosophy for life. We have different facets in our lives, and I believe it's important to have a balance in them all.
When it comes to health care, what can our nation learn from other countries?
In the United States, we're privileged to have great science and research, but unfortunately our health care system is the most expensive in the world yet without the best patient outcomes. We focus too much on trying to fix problems with science and technology, and we don't address the whole patient. I focus on health care disparities, particularly in the field of diabetes. COVID-19 has made it even more clear that inequalities exist. There's structural racism, discrimination. If we want to have a better health care system, we must first accept that these things are happening. We need to find ways to give everybody the same opportunity to enjoy a good, healthy life. Our best opportunity is to learn what other countries are doing to help people enjoy a healthy life. We need to be humble about this, right?
Who are your heroes?
My parents: extraordinary people who lived in ordinary circumstances. I was born in Mexico City. My parents were schoolteachers. They were very honest, inner-oriented people who taught me and my sister to learn things every day, to improve who we are, and to put our knowledge, experience, skills, and passion to good use for others. I now have the important mission of communicating that same message to my four daughters.
Ekaterina Pesheva is the director of science communications and media relations in the HMS Office of Communications and External Relations.
Image: John Soares