Autumn 2022
Alumni on Their Mark on the Profession
How would you most like others to remember you as a physician?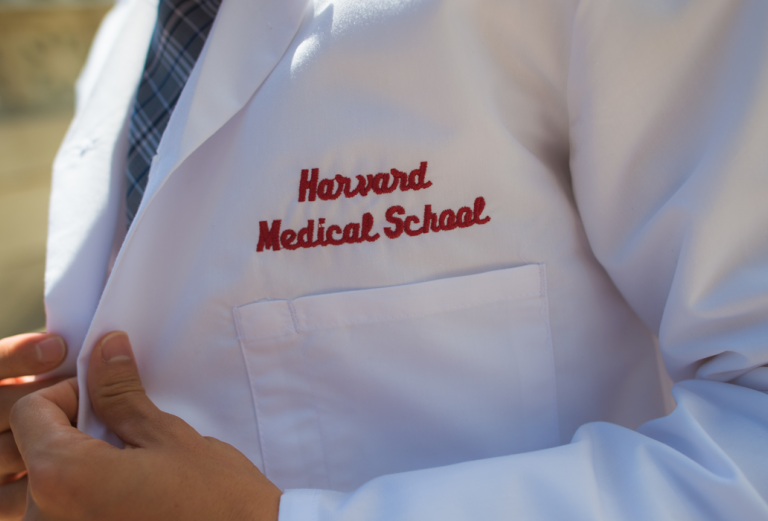 Christopher Baker, MD '74
I would like to be remembered as a general surgeon specializing in trauma and surgical critical care who was devoted to providing excellent patient care while working to help educate medical students and surgery residents.
Robert Colvin, MD '68
As being useful, approachable, inspiring, and insightful.
Vic Piotrowski, MD '74
Good communicator. I made time to listen to patients and explain treatment options in terms they could understand.
Jan Polissar, MD '61
That I was able to find the unconscious major distorted mental models within the first one- to two-hours of an interview.
William Goodson, MD '71
Being well informed and being able to explain information to patients so they could participate in making decisions about their own health.
Mitchell Rabkin, MD '55
Others might remember me by my best clinical judgments. I, however, remember my errors. They are never forgotten.
Michael Quinones, MD '86
As being compassionate, skilled, and family-oriented.
James MacDonald, MD '96
I would like to be remembered as being compassionate and as a physician who put patients first. As someone who cared, who lived up to the dictum of Francis Peabody, MD 1907: The secret of the care of the patient is in caring for the patient.
James Reiss, MD '62
As being honest, capable, and kindly. No BS.
Marguerite Barnett, MD '79
That I cared.
Stephen Grund, MD '91
I would like to be remembered as someone who always did the right thing, or at least tried my best to. As being a consummate clinician; a great teacher and mentor to students, residents, and fellows; and a caring doctor and healer to patients. As having integrity and being unwilling to compromise my values.
Nneka Azikiwe Holder, MD '97
Someone who you would trust and respect enough to care for your own children/loved ones. Someone colleagues would trust enough to care for their own children — that is the highest honor.
Paul Shellito, MD '77
Honest, meticulous, thorough, and fair. In retrospect, I wish I had I wish I had focused more on being empathetic, but one can always obsess about how one could have done better.
Esteban Mezey, MD '62
As being caring.
Kenneth Franklin, MD '78
I'd like to be remembered as being knowledgeable, responsive, and empathetic.
Stephen Friedland, MD '57
Having retired from pediatric practice 20 years ago and still residing in the same location, I frequently encounter former patients or their parents. I am gratified to feel that they are genuinely glad to see and chat with me. I feel that I must have done something right — most likely, I feel, having shown a genuine interest in their well-being and concerns, as Herrman Blumgart, MD 1921, told us in our first lecture at HMS: "Always listen to the patient."
Craig Comiter, MD '92
I want others to say that I was kind, that I listened, and that I led by example.
George Lewinnek, MD '67
I would like to be remembered as someone who took the responsibilities of caring for patients seriously and as a steward of the health in the communities where I worked. There is a gap between what we know scientifically and what we need to know to take care of our patients. I tried to bridge that gap responsibly. That was more important to me than the articles that I wrote, although I am proud of them as well.
Steven Jonas, MD '62
That my specialty was preventive medicine and that I was steered toward it by my professor of preventive medicine, the great David Rutstein, MD '34. That in my academic career at Stony Brook Medicine, the bulk of my work focused on writing or editing 36 books, including an early text on the health care delivery system; the first book for beginners in triathlon; and a "future history," which essentially predicted what is happening to the United States under the Republican Party.
Bruce Lyman, MD '72
As someone who listened, and as one who educated and guided patients and families through difficult decisions and treatment plans.
Robin Yuan, MD '78
I hope people, colleagues, friends, and patients remember me as caring, compassionate, and creative.
George Ryan, MD '53
I spent 11 years on the board of the American College of Obstetricians and Gynecologists and served as its president in my tenth year. During that year I oversaw the move of the ACOG office from Chicago to Washington, D.C.
Jay Sanders, MD '63
First, as an effective teacher. Second, as an early advocate of advances made by two of my professors, namely the development of telemedicine by Kenneth Bird, MD '43, in the late 1960s, and the dive into AI taken by Octo Barnett, MD '56, during the same time frame. And finally, as the originator/founder of the concept of a Division of General Internal Medicine and starting the first one in January 1970.
Charles Karaian, MD '77
I would like to be remembered by my patients and their families as having the utmost competence and compassion in my dealings with them.
Howard Kirshner, MD '72
Good teacher, empathetic physician, and expert at analyzing symptoms and signs.
Donald Brief, MD '57
As a good surgeon with excellent judgment, and a good mentor and teacher.
Richard Schwartzstein, MD '79
As being thoughtful, caring, and willing to go the extra mile for my patient. And as a great teacher.
Brian Lewis, MD '69
That I was collegial, curious, and compassionate.
John Bullock, MD '68
We were always told at HMS that you could not excel at practice, teaching, and research. I always tried to prove them wrong!
James Ramenofsky, MD '76
As a physician who treated each patient as the unique individual that they were and who advocated for what I considered to be the best treatment plan or strategy for each patient, taking into consideration each patient's individual circumstances.
Mary Flowers, MD '78
As an avid advocate for patients and their rights to quality health care.
Stephen Grund, MD '91
As a consummate clinician who excelled in diagnosis and in crafting the best treatment for each patient, who was relentless in finding answers to diagnostic challenges and was always questioning and open to seeing things from a different perspective. Also as an intrepid searcher of the literature, who truly listened to his patients, who practiced patient-centered medicine before it became a cliché, was cost-conscious before financial toxicity became a side effect of cancer treatment, and who loved to laugh, eat chocolate, and learn patients' stories.
John Welch, MD '68
Following my residency, I joined a private surgical practice with two other surgeons. The group grew over time and collaboration became essential as we moved to nearly fifty partners. I feel I was appreciated for always cooperating with others, for functioning as a point person who worked with difficult partners, and for taking on unanticipated surgical consultations or emergencies whenever I was called upon.
Karen Singer, MD '77
As loving, caring, and as someone who makes a difference for all my patients by transforming their lives, giving them confidence in their appearance and outlook, and bringing them joy and a smile when life may not look that way.
Fred St. Goar, MD '84
As an individual who passionately pursued health care quality and equity by treating all patients, their families and communities, peers, staff, students, and mentees with sincere caring, compassion, and empathy.
Jim Nelson, MD '65
As someone who creative blended general surgical and diagnostic radiology knowledge to develop blended devices such as the diagnostic peritoneal lavage kit and the pigtail chest tube.
Robin Gottdenker Smith, MD '88
As a caring, trusted listening member of their medical home who loves her job.
Lily Conrad, MD '80
As someone who was always professional: honest, generous, helpful, smart, thorough, and caring.
Cheryl Kovacs Warner, MD '79
I completed an internal medicine primary care residency in 1982, retired in 2019, and spent my entire career in an innovative practice, committed to comprehensive preventive care, which was founded in part by HMS Dean Ebert. I'd like to be remembered as a physician who practiced "slow medicine" for as long as possible, letting the patient's agenda shape visit length and structure while trying to ignore the interference of internal and external competitive economic pressures. Time spent included attempts to teach lifestyle change as part of all treatments.
Image: Gretchen Ertl