Winter 2015
Better by Design
Hospital architecture can help patients heal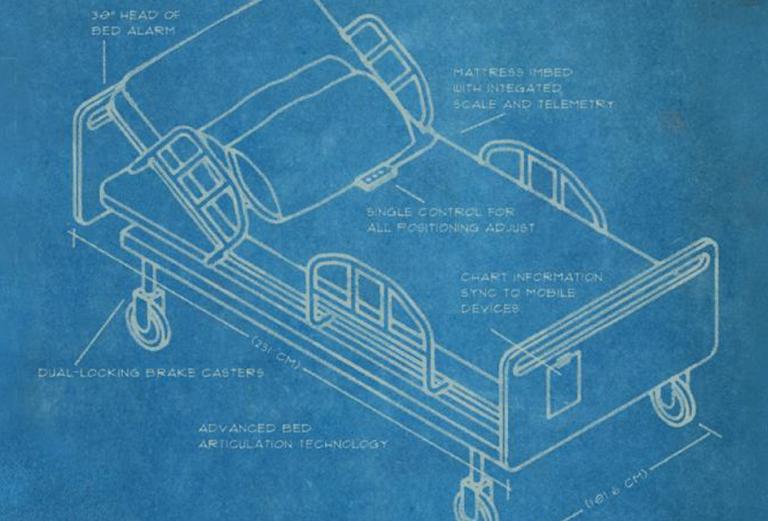 When an architect plans a new hospital, she's doing more than designing rooms in which doctors meet sick patients and work to make them well. She's designing a space through which the people, materials, and ideas that drive health care will flow, one that can help patients regain health as it helps maintain the well-being of staff and community alike. Achieving this balance starts with conversations that focus on details and involve caregivers, designers, and patients.
Stephanie Taylor '84, who is a physician and an architect, brings her insights from both professions to the table when she designs a hospital or consults on the planning of one. Her goal: ensure that the buildings are healthy environments for the people who will use them.
Taylor, who is the principal of Taylor Healthcare Commissioning, Inc., in Stowe, Vermont, acknowledges that testing hospital surfaces and air systems for the presence of pathogens is an important part of determining the health of the hospital environment. But she believes that there is an even better way to know whether a building works well.
"You've got the perfect test right in the middle of the room," she says. "It's called the patient."
Taylor extends this concept when describing how a building's entire infrastructure functions: Air-conditioning ducts are the respiratory system, while information technology is a kind of neural network that provides sensory data about the hospital's internal environment. Taylor is currently working on projects that overlay engineering schematics on data about patient outcomes to identify whether any particular system—including the movement patterns of staff and visitors—is associated with changes in the rates of hospital-acquired infections or other adverse outcomes.
That Special Touch
Even small design decisions can have noticeable effects. A room with a view of natural spaces—a courtyard garden or a forested mountainside—may sound like a luxury for a hospitalized patient or one visiting a health clinic. Yet clinical studies have shown that the ability to view the outdoors helps reduce stress and improve healing. In one study, patients who recovered from surgery in rooms with windows overlooking natural settings convalesced faster, required less pain medication, and had shorter hospital stays than patients whose rooms had windows that faced a wall. In another study, researchers found that simply being in a room with abundant natural light cut the length of a patient's stay by nearly a third.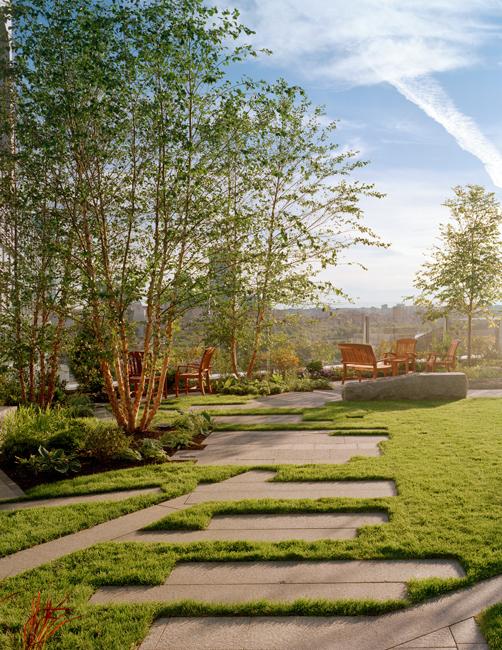 Design can also serve the developmental needs of the smallest patients, even if that design calls for nothing more than a comfortable chair in an inviting room.
Hospital architects and doctors are working together to reimagine the design of neonatal intensive care units, moving from wards with many babies and an emphasis on sterility and technology to single-patient rooms that allow for family interaction. Such rooms provide a setting in which parents can spend more time holding their babies, providing the skin-to-skin contact, or kangaroo care, that can have lasting benefits for brain development.
In addition to enhancing neural development, other studies have linked skin-to-skin contact with establishing healthy circadian rhythms and transferring beneficial gut flora from mother to baby. Studies also point to the benefits of spaces in which telemetry alarms are few and interruptions by doctors and nurses are reduced.
"Breaking down old habits, questioning why something is the way it is, that's both the excitement and the challenge of the work," says Martha Rothman, a consulting principal at the architectural firm Shepley Bulfinch. Rothman, who cofounded Rothman Partners, a health care design firm, and who was a founding member and fellow of the American College of Healthcare Architects, has helped hospitals move from traditionally designed neonatal intensive care units to those with environments that better meet the needs of their young patients.
Conceptual Art
Designing a hospital room is a multistep process that, in addition to including conversations among stakeholders, can involve role playing and the development of full-scale models. Rothman notes that it's important that early concepts be roughly sketched, rather than fully rendered: their raw state encourages stakeholders—physicians, hospital administrators, and patients—to think of the sketches as only a starting point for discussion.
Rothman offers an example of the importance of conversations. In the early 2000s when thinking was shifting toward single-infant rooms for intensive care, she recalls, a client's hospital staff was skeptical about whether 80 single-infant units would fit in the space available in their new hospital. When the architects showed the staff what had been achieved in similar projects, the clients' thinking shifted 180 degrees. Rothman says, "They said, 'This is the only way to do it, both for infection control and for parent-child bonding.' "
Age Appropriate
Rothman has also worked on new buildings and renovations for Beth Israel Deaconess Medical Center. Her work on the Shapiro Clinical Center at Beth Israel Deaconess required her to consider the needs of patients who were likely to be non-English speakers or elderly. Her designs allowed for extra space in exam rooms to accommodate family and caregivers, and to allow for privacy during critical medical conversations, such as those that involve interpreters. The extra space can also accommodate attending physicians and medical trainees who visit during rounds.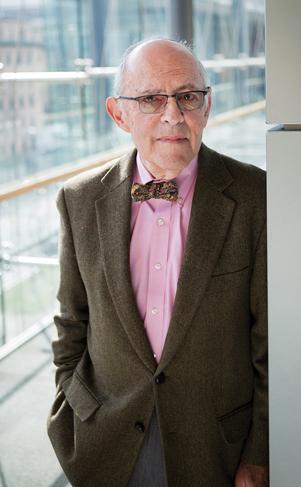 Although younger patients benefit from the level of infection control that single-patient rooms provide, Mitchell Rabkin '55, Distinguished Institute Scholar at the Shapiro Institute and an HMS professor of medicine, notes that sharing a room may confer cognitive and social benefits on elderly patients that outweigh the advantages of a private room. In addition to the opportunity to interact with another person, sharing a room means twice as many visits from staff and physicians. That's twice as many chances to stay grounded by interacting with people who are not patients, says Rabkin.
For elderly patients, room design can also help prevent delirium. Design components may include rocking chairs and soothing music,artificial or natural illumination that can be varied to reinforce circadian rhythms, and beds that can accommodate spouses and children.
These approaches are all part of the Hospital Elder Life Program, a delirium prevention tool that targets risk factors for the condition. The program, developed by Sharon Inouye, an HMS professor of medicine and the director of the Aging Brain Center at Hebrew SeniorLife, includes room design as a non-pharmacological protocol. Analyses have revealed that good design can help reduce patients' risk of falls, slow their functional decline, and even lessen hospital costs. Design details, even if small, yield considerable benefits: In this country, delirium affects up to 50 percent of hospitalized patients over age 65 at an annual cost of $164 billion.
Little Things Mean a Lot
During his tenure as president of what was then Beth Israel Hospital, Rabkin oversaw the construction of the Feldberg Building, collaborating with the architects, staff nurses, physicians, housekeepers, and others on the design—and on tweaks to the design. In addition to windows that faced the outdoors, the new patient rooms had windows that faced the hospital corridors so that even when the doors were closed for privacy and quiet, patients could see doctors, medical students, or other hospital personnel who were about to enter. Conversely, nurses could catch a glimpse inside. Clocks, calendars, and bulletin boards were placed at the foot of the patient bed, rather than at its head, so that the patient could easily view these key points of orientation. Likewise, boards showing the names of the caregivers on duty, the date, and mementos from home helped patients stay oriented to their surroundings and the outside world. These design considerations are prevalent and obvious today, but in the late 1960s when Rabkin was introducing them, they were eye-opening innovations.
When administrators at Spaulding Rehabilitation Hospital began conceptual work for their new building, members of the architectural team spent time navigating the old hospital in wheelchairs to determine what design changes would better serve patients of the rehabilitation facility. In the new building, bathrooms in patient rooms were enlarged to better accommodate wheelchairs; in the former facility, small bathrooms forced many patients in wheelchairs to use shared-access facilities. Patient rooms, once too small for such things as the mechanical aids that people in wheelchairs use to help themselves get in and out of bed independently, were made spacious. And windows, often located at heights that prevented patients in wheelchairs from looking out, were designed to be large, inviting, and accessible to all.
Comfort Zone
Design planning also includes the ever-changing needs of staff.
"You have to think about the nature of the work that people are doing and what they need to be successful," Rabkin says. He recalls that when Beth Israel developed its first intensive care unit, which featured an open nursing station, all rooms were dedicated to patient use. Noting a certain tension among the nurses, Rabkin realized that members of the nursing staff did not have a place where they could safely display their emotions. "Every once in a while, something happens," Rabkin says, "and they just need to chill out a little bit, or weep. You don't want to do that out among the patients."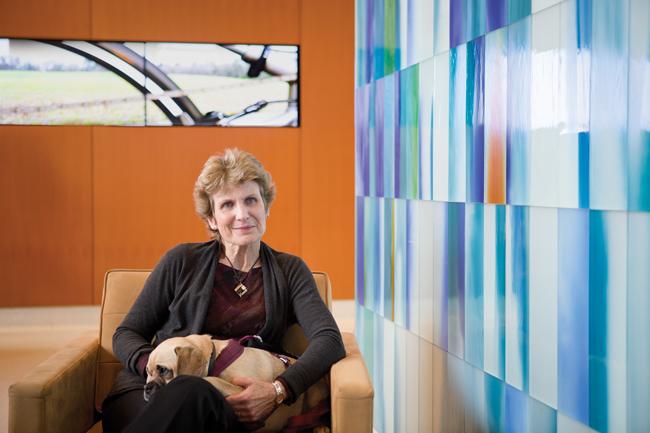 To solve the problem, a patient room was converted into a staff lounge, a private place to decompress from the emotional burdens of the job. Other changes—sound-dampening materials that reduced noise, spaces lit with abundant natural light—were also made in an effort to help staff provide quality care and to aid staff and patients who are trying to cope with stress.
Ripple Effects
In addition to providing a structure in which to care for patients, hospitals also are a part of the communities that surround them.
One example of the social value of hospitals is a hospital designed by the Boston-based MASS Design Group in the remote Butaro region of Rwanda. The firm's architects worked with local health care providers and community members to assess the medical, physical, and social environments in which they would develop the building. They looked at the project through the eyes of the people who would be using it, an approach that led to what ultimately became a culturally appropriate and medically effective hospital.
In group wards, patient beds are arrayed along centrally positioned walls. The mid-level wall provides patients privacy but also allows staff to see all patients from any vantage point. Each bed includes built-in side tables that preserve the between-patient distance needed for infection control while also leaving room for medical students attending ward rounds.
Peter Drobac, who oversaw the construction project as director of Partners In Health in Rwanda, emphasized that it was crucial to think of the hospital as a part of something much bigger.
"We were not building a building, we were building a health system," says Drobac, who is also an HMS instructor in medicine and a physician in Brigham and Women's Hospital's Division of Global Health Equity. The hospital is a hub for a network of community health centers and a crucial driver of economic growth in Rwanda.
Today's hospital designers weigh the needs of those who use and live around the buildings they design. But what ultimately makes a hospital work isn't its walls or windows—it's the conversations, the connections, and the healing that happen inside.
Jake Miller is a science writer in the HMS Office of Communications and External Relations.
Images: MASS Design Group (top); Anton Grassi (rooftop garden); John Soares