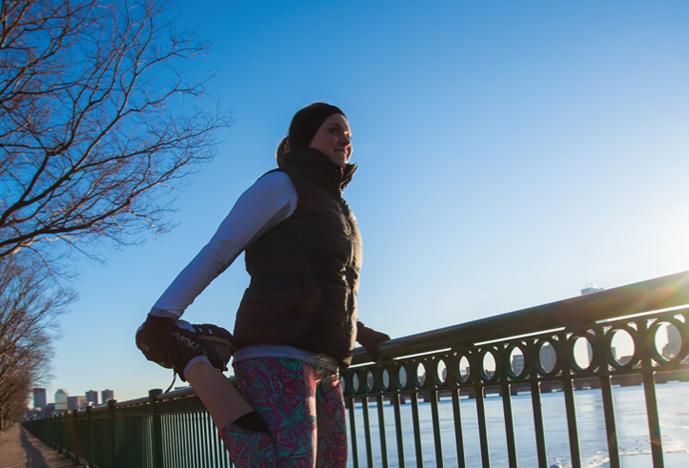 Meet Chelsea Messinger, MD 2020, a second-year student at HMS. Like many of her peers, Messinger is packing as much as she can into her years at the School, seeking both to learn and to share the support and community she's found at HMS.
In addition to learning about patient care in HMS-affiliated hospitals, Messinger is part of the student-administered Crimson Care Collaborative at the Massachusetts General Hospital-Internal Medical Associates site, where she regularly helps care for patients who face barriers to accessing routine health care. She also volunteers with the Boston Health Care for the Homeless Program, where she assists in providing care to people who come to the program's clinics and, together with others from the program, in bringing health care directly to vulnerable individuals living on Boston streets.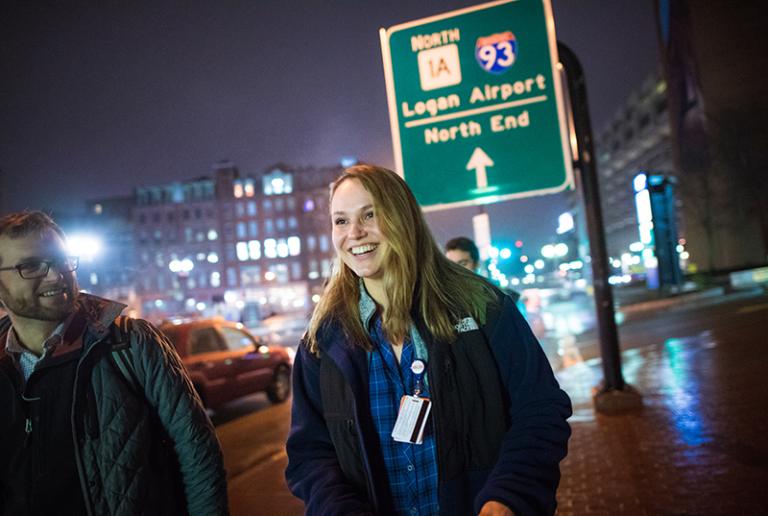 As a student in the Harvard/MIT MD-PhD Program, Messinger is researching the epidemiology of preeclampsia and birth defects as she works toward her doctorate in epidemiology from the Harvard T.H. Chan School of Public Health. Messinger's interest in reproductive health began in her undergraduate years at Yale University and grew during a post-baccalaureate year as a Fulbright Research Scholar in Malaysia, where she carried out research on influenza during pregnancy. After she graduates from HMS, Messinger hopes to pursue residency training in internal medicine or obstetrics and gynecology before beginning a career as an academic physician-scientist focusing on the links between reproductive health and chronic diseases.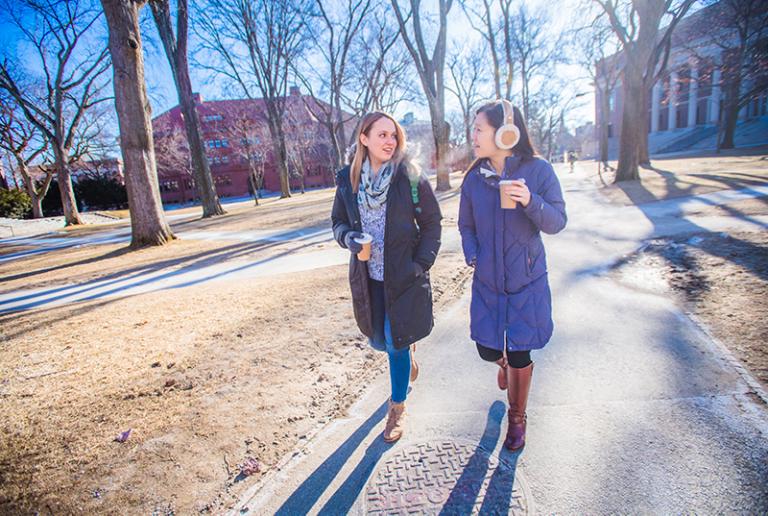 When not in the classroom, in the clinic, or undertaking research for her PhD, Messinger can be found mentoring Harvard College students as part of Harvard's Women in STEM (WiSTEM) Program and serving on the HMS LCME Student Leadership Team, which is helping the School prepare for its reaccreditation review by the Liaison Committee on Medical Education.
Messinger says that she knows her decision to pursue both medicine and public health is right for her. "My experiences working and volunteering in clinical settings reaffirm my desire to have a positive impact on the lives of individual patients. Meanwhile, my public health research enables me to ask questions that can lead to a greater understanding of medical problems, and to improvements in the health of populations."   
Images: Gretchen Ertl