Spring 2020
Care Plan
A photo essay of the HMS campus during the COVID-19 pandemic
by Ann Marie Menting, Photography By Gretchen Ertl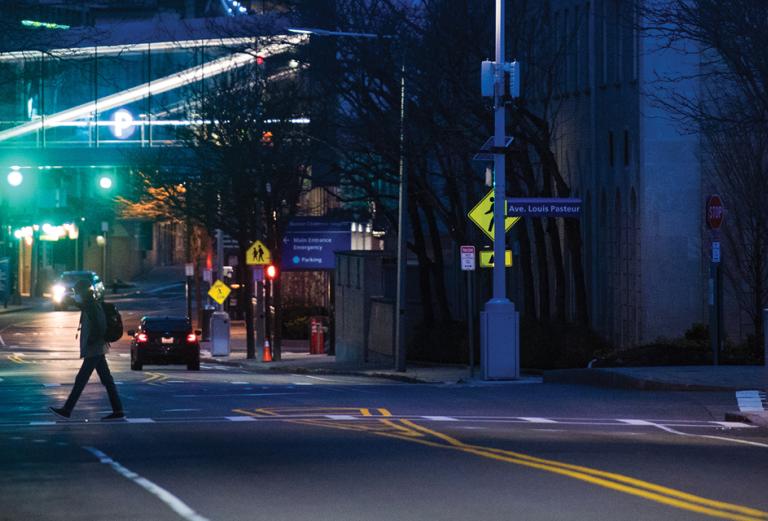 March brought rapid changes to HMS and the Longwood Medical Area. After weeks of dissecting reports of the disease wreaking havoc in Asia and Europe, assessing the available science with colleagues near and far, and intensely deliberating how to best care for the health and well-being of the members of this community, the leaders of HMS and its affiliated hospitals introduced plans that removed all but a small number of individuals from campus.
The implementation of these complex plans was breathtaking. In a matter of days, students moved from Vanderbilt Hall, classes transitioned online, clinical rotations ramped down, research operations shut down or were transformed to tackle the science of the virus, and staff and faculty relocated their campus offices to their homes.
The campus may have gone quiet but the energy, creativity, and purpose that fuels this community continues unabated.
So does the mission of Harvard Medical School.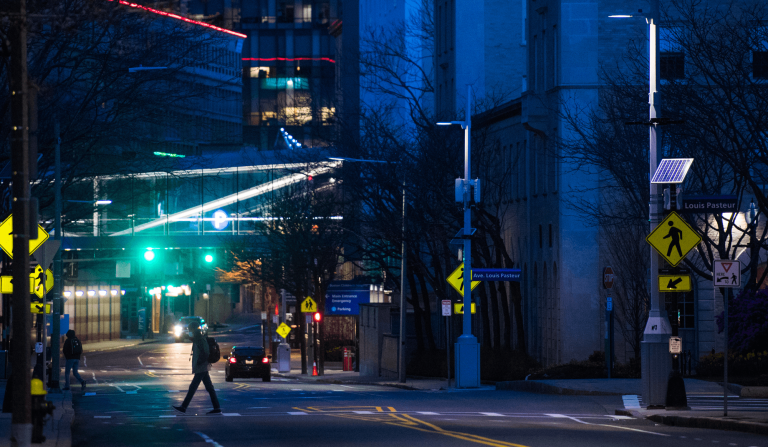 Although many research projects have been slowed, as a research institution, we are up and running.
—HMS DEAN GEORGE Q. DALEY, MD '91, TOWN HALL ADDRESS, 04.10.20
Students have shown tremendous eagerness to volunteer, readying themselves to contribute wherever it is needed most.
In his messages to the HMS community, Dean Daley notes with particular pride the contributions of our medical students during this pandemic. What began as a grassroots initiative sparked by a handful of students has been fanned into flames of hope and help for patients, health care providers on the frontlines, and medical students worldwide. Their work includes answering patients' calls to hospitals, providing childcare for hospital medical staff, and developing COVID-19 information for the public and translating it into multiple languages. The students also banded together to develop a COVID-19 curriculum for HMS students. When posted online, the peer- and faculty-reviewed curriculum spread globally and, by late May, had been adopted by medical schools in more than one hundred countries.
As part of its planning for the safety and well-being of all who work on campus, HMS leadership announced in late March that it was working to ensure that contract personnel in dining, security, parking, and custodial services would not be harmed by disruptions brought about by pandemic-related shutdowns to campus operations. Although some workers would remain on-site as essential personnel, many others would not, which could have financial repercussions for them. Harvard's decision to safeguard these workers resulted in a pact to provide them with financial relief in the form of pay and benefits through the end of June 2020.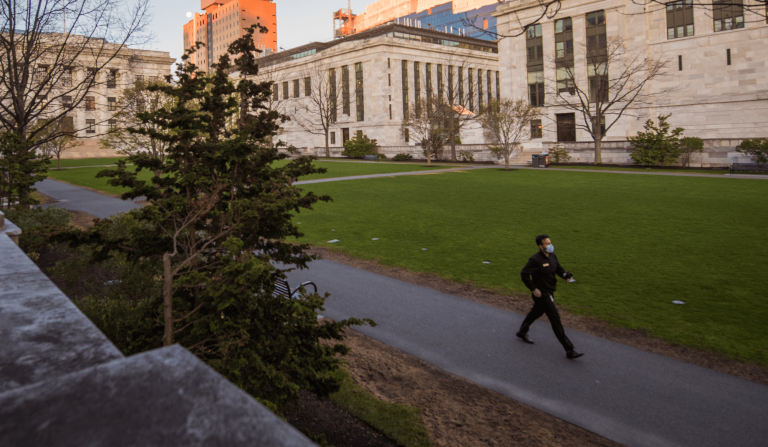 Following the shutdown of the Quad's labs, most HMS postdocs found themselves at home, balancing grant writing and data analysis with childcare and homeschooling. Because many of these young scientists are at critical career junctures, an unprecedented number are attending online professional and career development courses being offered by the Office for Postdoctoral Fellows. Although these young researchers may worry about job prospects, they remain focused on being well-prepared to become the next leaders in science.
It is in times of crisis that the highest ideals of perseverance, generosity, spirit, creativity, and grit reveal themselves.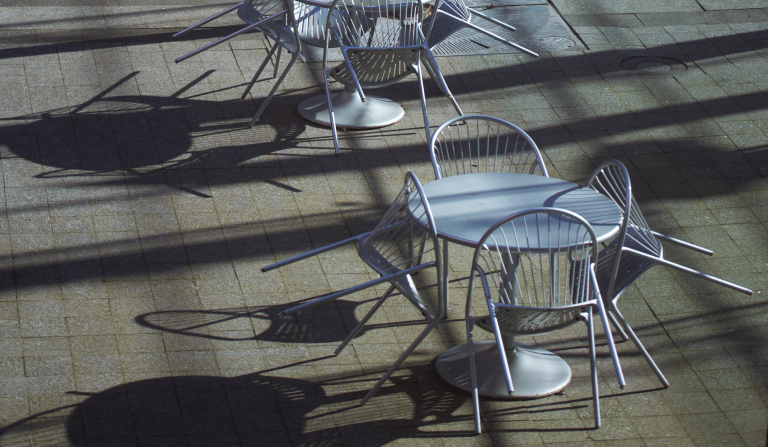 When writing to alumni to announce the cancellation of Reunion Week, Dean George Q. Daley, MD '91, neatly summed up recent transformations at HMS.
"This pandemic has forced us to make a world of change in just a matter of days."
Yet those changes, as encompassing as they are, have not stopped the work of the School. Medical education continues with students taking classes online and participating in a growing number of virtual clerkships being rolled out or developed. Advocacy among our MD candidates has spiked. Understandably, most of it has been focused on projects related to COVID-19 that are taking root in the Boston area. But students who are dispersed throughout the nation also are tackling the health care inequities facing vulnerable populations, inequities that have only been growing during this pandemic.
The number of graduate students, postdocs, faculty, and staff in the School's scientific enterprise decreased significantly by a ramp-down of research operations. Knowing that certain operations, such as essential experiments and animal care, would need to continue, HMS leadership established a way for department chairs, working with heads of their laboratories, to identify key individuals who would perform these functions if approved to do so. Petitions were reviewed and decided upon by a committee led by the dean. The process brought abrupt, heartbreaking endings to many multiyear experiments, yet the research community met the challenge and ramped down effectively and efficiently, helping to ensure the safety and health of all.
The School's vast alumni community is serving in countless ways. Some have come out of retirement to deliver care in hospitals or remotely; many were already in hospitals, caring for patients with the disease. Others have been making personal protective equipment or conducting clinical research on the disease. Still others are serving on COVID-19 advisory groups at the local or national level, holding town halls, formulating bioethical standards of care, developing mental health support tools for frontline health care personnel, or contributing their expertise in media interviews or online education series about the disease and its challenges for health care.
This spring, the world may have changed on campus, but the spirit of the people of HMS hasn't.
We all need to take a collective deep breath . . . We need to look forward and know that better days are ahead.
—HMS DEAN GEORGE Q. DALEY, MD '91, TOWN HALL ADDRESS, 04.10.20