Winter 2013
With Child Within America
Amid the swirl of changes that challenge obstetrics today, one thing remains the same—the pure joy of delivering babies
by Ellen Barlow

11 minute read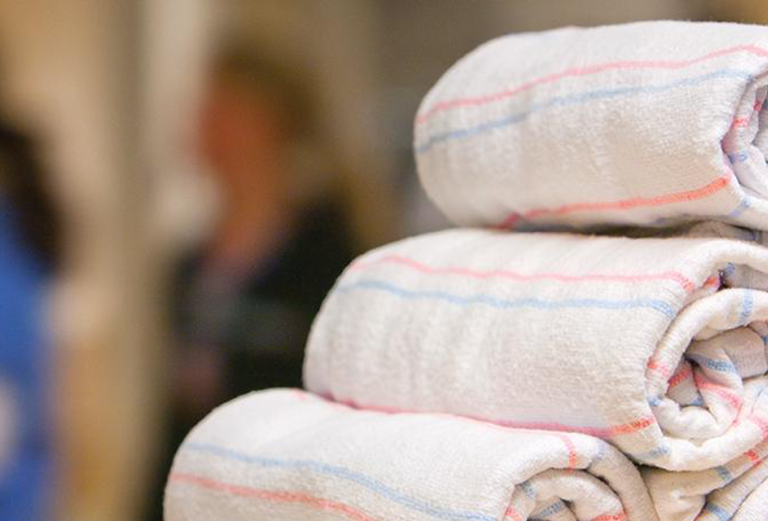 The Second World War was nearing its end when John Rock, Class of 1918, and Miriam Menkin, his laboratory technician, completed a six-year study that showed, for the first time in history, that a human egg could be fertilized outside a woman's body. Rock, then an HMS clinical professor of obstetrics and gynecology and a fertility specialist at the Free Hospital for Women in Brookline, Massachusetts, had long studied infertility in women. Though it would be decades before anyone even attempted to implant a fertilized egg into a woman with reproductive problems, the possibilities of Rock and Menkin's work were not lost on the scientific community—or the public. By 1978 in England, there was indeed a baby, Louise Joy Brown, born as a result of successful in vitro fertilization.
"Test-tube baby" thus entered the lexicon, symbolizing changes in both reproductive technology and the practice of obstetrics. When Laurie Green '76 was an obstetrics resident at the University of California, San Francisco, it was big news when a 37-year-old athlete became a first-time mother. Then Louise Brown was born. "Obstetrics had been a high-touch, low-tech specialty," says Green, "but technology pushed the envelope so that women who previously couldn't dream of pregnancy were able to become pregnant. The field was turned on its ear."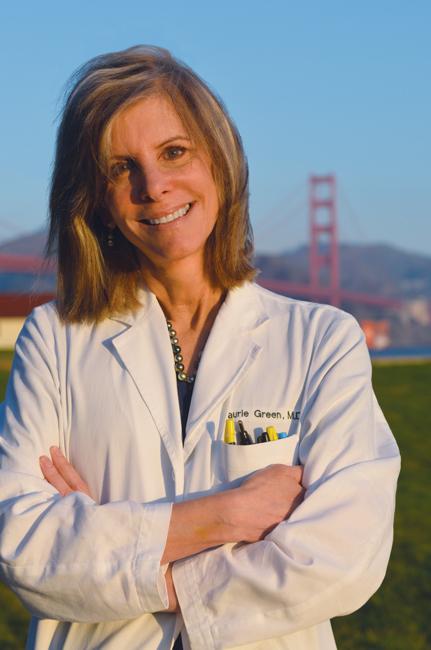 Yet while technology has brought new hope and fresh worries to obstetricians who serve populations that can tap its promise, other physicians, those who serve the 20 percent of Americans who live in a rural setting, confront a different problem: there's simply not enough of them to go around. These tensions pull at pregnant women and their caregivers—and HMS physicians seek to allay them.
Pregnant Pause
Green, a founding partner of the Pacific Women's Ob/Gyn Medical Group in San Francisco, has been delivering babies for 30 years. In contrast to the late 1970s when it was unusual for Green to have pregnant women in their late thirties as patients, the average age of women now delivering at California Pacific Medical Center, her tertiary care hospital, is 35.
Throughout the past two decades, birth rates, or the number of births per 1,000 women, have increased for women age 35 and older, an uptick linked in part to fertility-enhancing technologies. Older-age pregnancies, says Green, increase the chance of pregnancy-related complications such as diabetes, high blood pressure, preeclampsia, chromosome abnormalities, and the necessity of a cesarean delivery.
There are additional risks facing those who become pregnant through assisted reproductive technologies. Recently, for example, Green performed a cesarean delivery eight weeks early for a woman pregnant with mono mono twins—twins in the same sac with the same placenta—a condition that often results in stillbirth. Another patient she was monitoring closely had mono di twins, who share a placenta but have two separate sacs, a result of one embryo cleaving. Although these kinds of twins are very rare, throughout the past 20 years, the incidence of twinning has doubled, largely as a result of assisted reproductive technologies such as ovulation induction or in vitro fertilization. Twins experience more problems than singletons during delivery, but those twins originating with assisted technologies have even higher rates of preterm births and cerebral palsy.
"Within the context of this extremely complex obstetrics population, we have women who walk in with specific ideas about what they will and will not permit as part of their birth process," Green says, adding, "many of these older women are going to need interventions and a hospital, but they're wavering." Some even want to give birth at home. She speculates that societal changes in women's perspectives of themselves may have engendered expectations that the uterus is ageless and will perform as well at age 40 as it does at age 20.
Green finds herself also managing women's expectations for the birthing process. The practice of obstetrics has become more complex and difficult, she says, but with advances in research and technology, "we have become more adept at handling pregnancies that twenty years ago would have been considered high risk."
Labor Intensive
There are few hospitals as synonymous with technology and innovation as Massachusetts General Hospital, with its extensive infertility program and world-class experts on every high-risk pregnancy-related condition imaginable. If, for example, a fetus has a mass blocking her airway, a multidisciplinary team of surgical and pediatric specialists can deliver the baby while using the mother essentially as a heart-lung machine until a breathing tube can be inserted.
When the hospital was founded in 1811, however, it did not offer obstetric services. After all, its founders reasoned, "respectable married women" gave birth at home. Except for a brief attempt in the 1950s, it was not until 1994, spurred by Isaac Schiff, now the HMS Joe Vincent Meigs Professor of Gynecology and the hospital's chief of the Vincent Obstetrics and Gynecology Service, that a multidisciplinary obstetrics service was created and sustained.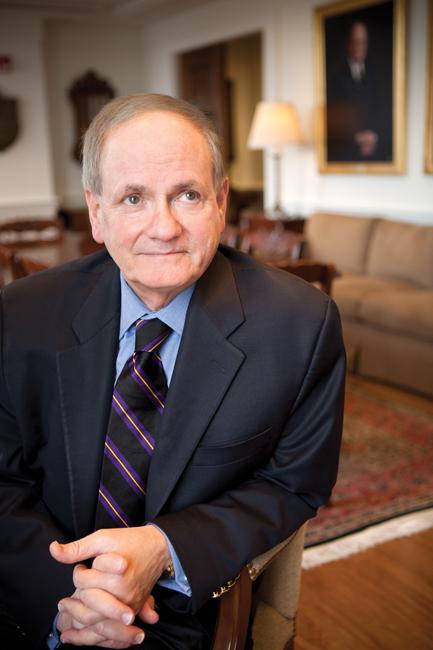 Schiff had noted that the neighborhood health centers the hospital owned in Chelsea, Revere, and Charlestown did not provide obstetric care to these largely poor patient populations. The women instead had to go to other hospitals to get prenatal care and to deliver their babies. "I found that disturbing," comments Schiff, who, with a team of colleagues, built a program in obstetrics at Mass General starting with deliveries for women who came in from the neighborhood health centers.
One of Schiff's goals was that each and every patient would receive the same standard of care. The hospital agreed.
"This program," says Schiff, "is quite different from a lot of the programs in obstetrics across the country where the poor or those on Medicaid are treated by one group of doctors and private-pay patients by another group."
Another founding principle is collaborative care, with nurse-midwives as an integral part of the team. About one-third of all deliveries at Mass General are performed by nurse-midwives. "The patients of midwives are delivered by a midwife," says Schiff. "If a problem develops, there are physicians 24/7 who can intervene."
Rural Delivery
When the lens focusing on care delivery shifts from urban hospitals to facilities in rural settings, a different picture emerges. "There is a huge problem in rural America in delivering obstetric services," says Kenneth Bollin '76, chief of family medicine at St. John Hospital and Medical Center in Detroit. He has seen firsthand the disparities in availability of care between urban and rural settings. Rural populations are scattered over great distances and residents typically travel many miles to get to a community hospital, let alone one that has the obstetricians and surgical facilities required for complicated deliveries.
Plus, "most physicians are trained in urban settings and tend to gravitate to them to practice for lifestyle and cultural reasons," says Bollin.
Fewer obstetrician-gynecologists and family physicians are practicing obstetrics. Why? Two reasons are most common: the disruption to lifestyle caused by 24-hour on-call shifts, and the cost of malpractice suits, including high insurance premiums and the personal and professional toll of such lawsuits. Women in rural areas have depended on family practitioners trained in obstetrics to deliver their babies, but now nearly four out of every five family physicians do not provide obstetric care.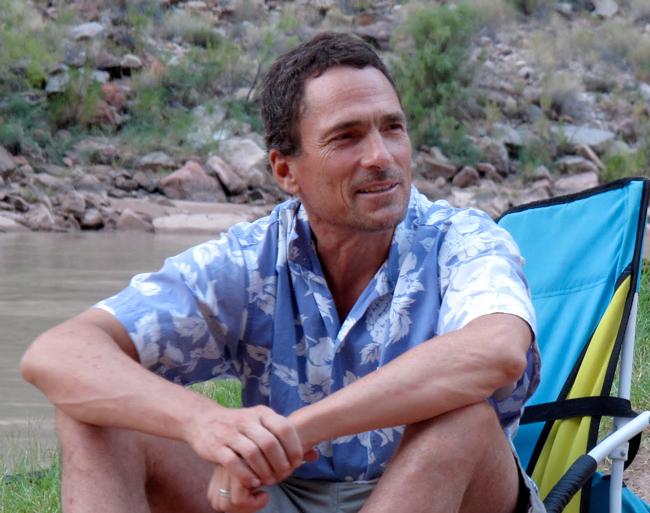 As a family practitioner, Bollin delivered babies for 25 years in a rural area in the thumb of Michigan. The nearest hospital, one with 65 beds and one staff obstetrician, was a half hour away by car. Bollin was the first family practitioner in the area, sent there to fulfill the service requirement of his National Health Corps scholarship. He stayed and built up a five-physician family practice that delivered half the babies in the community. At the time, the obstetrician in the area was not pleased to have a family physician delivering babies, but today obstetricians and family physicians share birthing responsibilities at the small district hospital.
Continuity of care typifies family medicine and obstetrics should be part of it, Bollin says. When he finished his family medicine residency at the University of Iowa, 45 percent of family medicine doctors in the United States did obstetrics as part of their practice. By 2010, only 10 percent did. On top of that, there has been a dramatic drop—87 percent in 1985 to 50 percent by 2002—in the number of hospitals in remote areas that offer obstetric services. The result is that more than one-third of U.S. counties lack hospital-based obstetric services.
Such statistics have helped generate a big debate in family medicine, notes Bollin. "The American Board of Family Medicine mandates that every family physician be trained in obstetrics in a residency program by a family physician who does obstetrics. But only half of all residencies are meeting the appropriate numbers or giving the appropriate experience."
For example, during his training, Bollin delivered more than 200 babies and did enough cesarean deliveries to become certified to perform them, too. "Now, to finish family medicine, you have to deliver only 40 babies," he says.
In Service
The story of rural care changes somewhat when a different model of health care comes into play. American Indians who live on or near reservations have a single-payer health care system, the Indian Health Service, financed by the U.S. government. The Indian Health Service model, according to Yvette Roubideaux '89, the Service's director, provides all American Indian and Alaska Native women with some level of access to prenatal care and delivery services.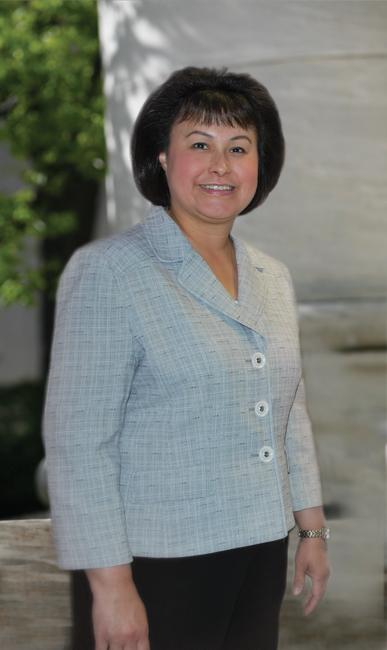 And that care is free. Working within its limited budget, the Indian Health Service uses a team-based primary care system to care for about 2 million of the nation's 3.4 million American Indians and Alaska Natives. Its regionalized system consists of more than 600 clinics, hospitals, and health stations located in or near rural reservations. For the care of urban populations of American Indians, the Service either contracts with urban Indian organizations or purchases care from urban hospitals for services for eligible individuals.
Prenatal care is provided to pregnant women at a primary care facility closest to where they live, and deliveries are performed at the nearest hospital, if those services are not available locally. If there are complications, women can be transferred to an appropriate facility by ambulance, helicopter, or, in remote areas of Alaska, by plane. Telemedicine programs also are used to extend and enhance care.
Despite the infrastructure in place, there are economic and cultural obstacles that affect care delivered to pregnant women on reservations. Many times, low-tech inspiration must take the place of high-tech innovation.
Nathaniel Cobb '84 knows what it's like to depend on moxie and "doing what you can with what you have." For two decades, he was chief of the Chronic Disease Branch of the Indian Health Service, while also maintaining a part-time clinical practice near his home in New Mexico. But for the three years that followed his family medicine residency at the University of New Mexico, he worked at the Zuni Indian Hospital on the New Mexico–Arizona border.
Cobb tells of one delivery that required just such make-do. He was attending a woman in premature labor whose baby was breech. With one hand on the baby's foot and the other cradling a phone, he consulted an obstetrician at the University of New Mexico. The patient was too unstable to travel, so they flew the obstetrician in to do a cesarean delivery. "We dusted off an unused operating room, and the hospital administrator, who used to be a scrub nurse, pitched in. Together, we performed a successful delivery."
Generations ago, many American Indian women delivered at home with a midwife or traditional healer in attendance. Home delivery is now an exception, says Roubideaux. Midwives are still integral to hospital births, however. The Service has transitioned to team-oriented care, including midwives along with family physicians, who serve as team leaders.
Statistics point to the Indian Health Service's success. The infant mortality rate among American Indians and Alaska Natives is nearly level with that of all U.S. populations, and the maternal mortality rate among American Indians and Alaska Natives has dropped significantly since the Indian Health Service was founded in 1955.
"Per capita, the IHS budget is only about half that of the federal employee health benefits system so we have to be efficient and economical," says Cobb. "But if we weren't there, no one would be. The private sectors won't go out to these remote locations and build clinics."
Challenges remain in bringing modern obstetric care to every woman in the United States. But whether it's at the Zuni Indian Hospital or the California Pacific Medical Center, the joy of being present at the birth of a child remains.
"I get about 200 Christmas cards every year with photos of babies," says Green. "The high-touch part of the job makes it worth the sleepless nights."
Ellen Barlow is a freelance science writer based in Massachusetts.