Elizabeth Howell on reducing maternal morbidity and mortality in women of color
by Susan Karcz

3 minute read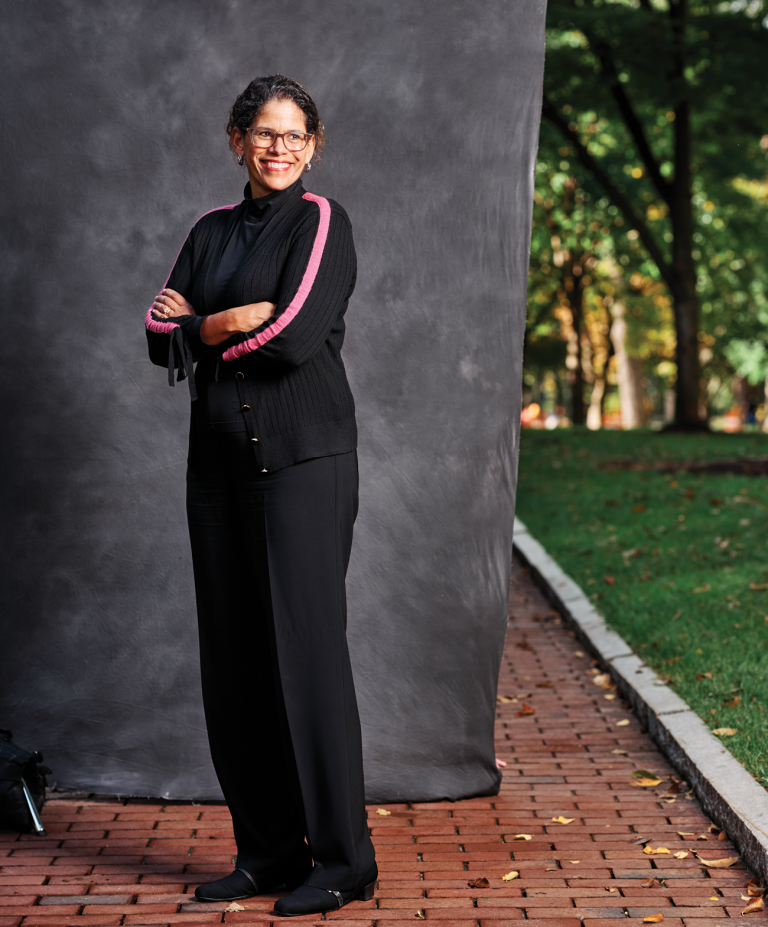 Elizabeth Howell is thrilled to be in her new job as chair of obstetrics and gynecology at the University of Pennsylvania Perelman School of Medicine. There, she is going to continue her life's work to reduce maternal morbidity and mortality in women of color. And there she is going to write the next chapter of her story. For that, she has some big plans.
Far-reaching plans that include setting equity goals to reduce the disparities in severe maternal morbidity and mortality and improving the quality of care for women of color, particularly Black women.
Surprisingly, this new chief of OB/GYN at a major medical school admits that OB/GYN was not her first love. But, she adds, it has been the enduring one. Early on, women's health appealed to her youthful feminist leanings, and, while working on her master in public policy at the Harvard Kennedy School, she says she became immersed in what "is now known as the social determinants of health, such as housing and education."
Howell's rotation in maternal-fetal medicine, also known as high-risk obstetrics, solidified her commitment to the discipline and, she says, "made me realize that this was a way I could combine my skills and really work in a field." For someone who fainted on her first day in the labor and delivery room, this is saying something.
Howell fondly recalls her HMS mentors during her medical student years, including William Silen, Ronald Arky, Frederick Mandell, and JudyAnn Bigby, MD '77, and she credits HMS for its student recruitment, which exposed her to what she calls peer mentors. "Even back then, Harvard was spot-on in diversity—and not just racial or ethnic diversity. I'm talking about interests, people who would push the field."
Howell has herself pushed her field in ways that have surprised her. For years she was writing journal articles and conducting research on disparities in maternal health and mortality under the radar. Then, around the time professional tennis player Serena Williams was having pregnancy complications, along comes media attention and an invitation to deliver a TEDMED Talk. She reflects on the irony, saying that "things that have the greatest potential to move the field don't necessarily get accepted at the best journals."
Howell says she knew from an early age that her career "was always going to be socially relevant, either with people or methods and data." Her parents, she says, instilled in her values of equal opportunity for all. The importance of those values is exceptionally clear today, as the COVID-19 pandemic exacts unequal tolls on Black and brown people. For Howell, this is a direct parallel to the lack of attention paid to maternal health disparities for years. These communities, she says, share a common thread: They are not listened to, not taken seriously.
Asked what she might have done if she hadn't become a physician, Howell muses that she considered becoming a civil rights attorney like her father. But she harbors no doubts about the path she chose and savors the long arc of her journey.
Elizabeth Howell, MD '93 | chair, Department of Obstetrics and Gynecology, Perelman School of Medicine | senior fellow, Leonard Davis Institute, University of Pennsylvania
Susan Karcz is associate editor of Harvard Medicine magazine.
Image: Jeff Wojtaszek