Winter 2013
Family Matters
For family medicine practitioners, it's the relationships that make the difference
by Jessica Cerretani

6 minute read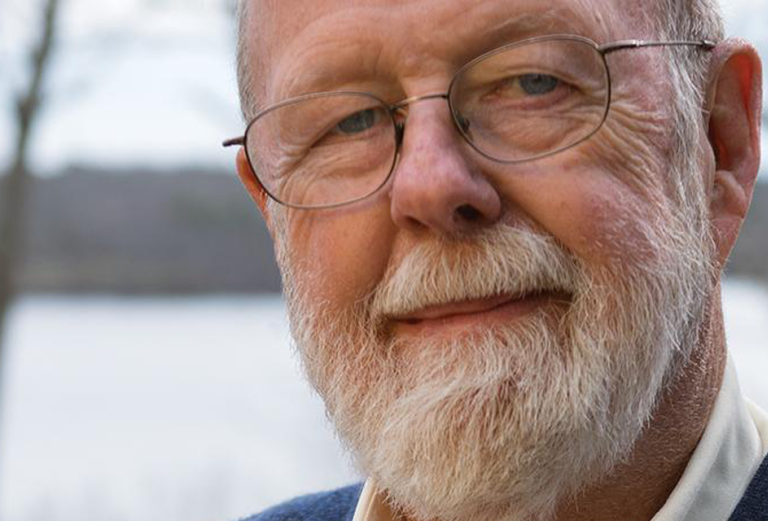 John Tudor
When John Tudor graduated from HMS in 1964, family medicine wasn't even a recognized specialty. That, however, didn't stop him from pursuing his dream of becoming "a small-town country doctor." While at HMS, Tudor took part in a three-year elective program at what is now Boston Children's Hospital. "Each student was assigned to take care of one family during that time," he explains. "We saw all family members for well visits, made house calls, and were present when babies were born." Yet the experience was simply called general practice. That changed in the late 1960s, when the field of family medicine was established.
A handful of years ago, says Tudor, "general practice and family medicine were looked at as being what you did if you couldn't do better. Today, it's the single largest specialty in the United States, with nearly seventy thousand members in the American Academy of Family Physicians." What's changed? Tudor credits in part a greater demand for generalists, which in turn has led to more respect, better networking opportunities, and more competitive salaries—a deciding factor for many debt-saddled physicians.
At the same time, Tudor—who also served as a division head in family medicine at the University of Arkansas before retiring in 1996—believes there's still much work to be done, particularly in medical education. In fact, during his 1992-93 term as AAFP president, Tudor visited the deans of Massachusetts-based medical schools and urged them to start family practice residencies in their hospital groups.
"The key to this field is that you follow patients for years," he says. "Most medical schools don't teach that way. I'd like to see HMS and other medical schools allow students to experience continuity of care, so they have the opportunity to build relationships with patients and practice follow-up over time. That's what family medicine is all about."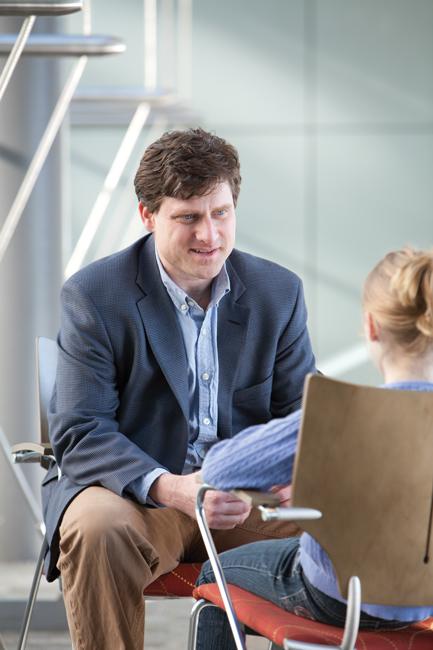 Stephen Martin
Assistant Professor of Family Medicine and Community Health and codirector, Rural Health Scholars Program, University of Massachusetts Medical School; family physician, Barre Family Health Center, Barre, Massachusetts
Family, medicine, and family medicine are deeply intertwined for Stephen Martin '01. Both his wife and brother are family medicine physicians. This focus on family was augmented for Martin by six years in K-12 education and four years in the National Health Service Corps, each underscoring for him the need for multidimensional care for children and adults.
"The specialty lends itself to long-term healing relationships," he says. "Your time with patients helps you consider all the variables that influence their health." As an example, Martin points to a 48-year-old patient he cares for at the rural Barre Family Health Center in Massachusetts. "She has stage IV small intestinal cancer. From the time she was diagnosed on our inpatient service, we discussed everything from palliative care to her family relationships,"he explains. "I need to pay as much attention to my patient's relationship with her daughter as I do to her pain control."
Such an approach may be the wave of the future. Martin cites the increasing decentralization of health care—from specialized treatment to patient-centered care that takes place outside the hospital—as a perfect opportunity for family medicine physicians.
But obstacles remain. "The way we finance medical care is still procedure-based," he says. "We help patients by phone day and night. We provide and coordinate care for patients with multiple serious illnesses. And we assist with food and transportation. There's no reimbursement for these 'non-procedures.' We need to realize that financial considerations like these will affect doctors' career choices—and health care in general."
Despite such concerns, Martin remains optimistic. "When we put patients first, the value of family medicine becomes even more obvious."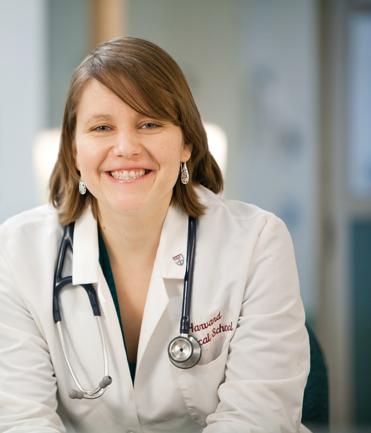 Kathleen Barnes
Master of Public Health, Harvard School of Public Health; 2012 Pisacano Scholar, American Board of Family Medicine
Kathleen Barnes '13 sums up her attraction to family medicine in one word: relationships. Several years of volunteer work at free clinics and organizations both in the United States and abroad fostered her interest in exploring the aspects of people's lives that contribute to illness—and to health. "This work sparked my love of getting to know people and forming meaningful relationships with them over time," she says.
Back at HMS, though, Barnes found that the power that relationships can bring to the delivery of health care isn't always conveyed to medical students. While a year in the School's Cambridge Integrated Clerkship gave her an opportunity to take part in delivering the full scope of care to a single patient, that experience—one that's limited to 12 students—is the exception, not the rule. Instead, most students engage in block rotations, which, while valuable, can't provide the longitudinal patient experiences that define primary care. "It's a blessing that we're able to receive training at major medical centers because we can see illness at its most acute stages," she says. "The problem is that we don't have much long-term exposure to individual patients. When we can feel ourselves in the role of primary caregiver, there's a sense of real learning that happens."
Barnes hopes more students will rethink the way they view the practice of family medicine. "There's a lingering attitude that we're somehow letting Harvard down if we don't go into lucrative specialties. I want students to know that generalist skills can be just as highly valued."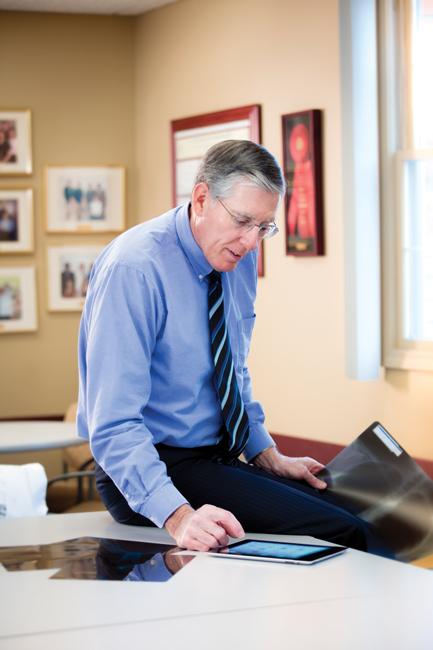 Kenneth Bollin
Chief of Family Medicine, St. John Hospital and Medical Center, Detroit, Michigan
Kenneth Bollin '76 chose a career in family medicine not because he didn't enjoy the various specialties, but because he liked them all. As a student, each new rotation—from internal medicine, to obstetrics and gynecology, to pediatrics—struck his fancy. "I realized," he says, "that I not only loved interacting with patients of all ages and walks of life, but that I wanted to build relationships with them over time. Family medicine physicians are the consummate providers of this type of continuous care."
A National Health Service Corps scholarship took Bollin to Algonac, a small town in Michigan. There he found he loved the life of a community doctor; a two-year commitment turned into a decade of service.
Seeking to share his dedication to family medicine with others, Bollin eventually moved to St. John Hospital and Medical Center in Detroit, where he teaches medical students to meet the special challenges of the field, from cultivating exceptional communication skills to appreciating the time commitment necessary to providing continuity of care.
"I've taken care of multiple generations. Some of my patients have been with me for more than thirty years," he says. "When that is the case, you're not just a doctor, you're almost a part of the family."
He's also passionate about educating students about the financial realities of family medicine. "We need to compensate family practitioners better, but the truth is that it's entirely possible to make a very good living in this field if you're patient," he says. "I want new family doctors to understand that, to be proud of what they do, and to know the emotional rewards are great."
Jessica Cerretani is a health and medical writer based in Boston.