Autumn 2013
Fever Dreams
Childhood classics swathe familial illness, even death, in bravery, good deeds, and occasionally, magic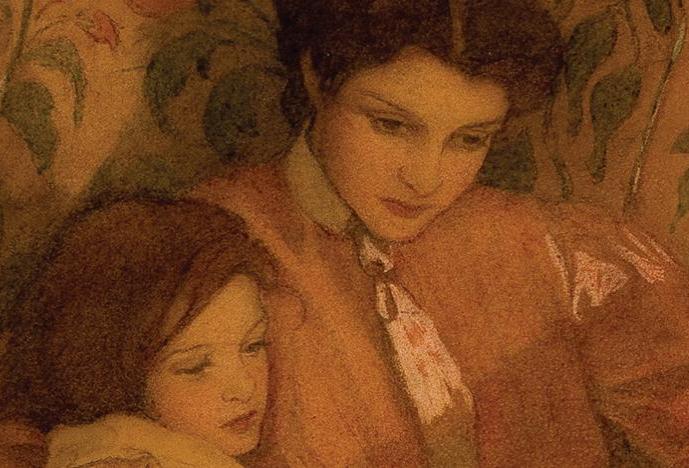 There are certain rashes so well evoked by their medical school taglines that the descriptions echo in your ears and come back to guide you in the exam room. Chicken pox: dewdrop on a rose petal. Erythema infectiosum: slapped cheek disease. Scarlet fever: sandpaper exanthem (go ahead—google "sandpaper rash" and see what you get).
A couple of decades ago, when I was relatively new to practicing, I saw a child with that sandpaper rash, and I asked the interpreter to explain to the child's Spanish-speaking grandmother that this was scarlet fever. I registered the rather lovely Spanish name of the disease when the interpreter spoke it: escarlatina. Then the grandmother started to cry.
I was able to explain that we would treat with antibiotics and that the child would be fine. But I remember that grandmother's distress as a signal, a reminder that the easily treatable diseases of today can carry terrible memories from other times and other places. For me, that clinical moment was about the triumphant diagnostic click of recognizing the red sandpaper footprint of a toxin-mediated reaction to easily treatable group A strep. For the grandmother, it carried echoes of quarantine, serious illness, and even death.
It made me think back to the first times that I came across the words "scarlet fever" and to my earliest associations with the disease, way back before medical school, and even before college or high school. That introduction came as I read my way through the books that mattered most, the childhood classics that you read so closely and never forget.
The ways that classic works of children's literature encompass the illness—and sometimes the death—of pediatric protagonists tells us a great deal about both the realities of pediatric illness and the eternal verities of child-rearing and parenting. Childhood classics offer us a range of illness narratives, reminding us of dangers now preventable and treatable, but also of the universal imperatives of explaining, understanding, and accommodating the morbidity and mortality that still can go along with caring for children. Sickness in children's literature presents a huge and dramatically colorful range of plot twist, character development, moral challenge, tragedy, and triumph. Stories of sickness are also stories of tending and healing, of secret sickroom comforts, and of the love and care that comes from parents, from doctors and nurses, and from other children. As an adult, you might read with an eye to microbiology, but you will find yourself reading as well stories of family love, childhood resilience, and the glories of nature.
Once Upon a Time
What killed Beth in Little Women? No points if you said tuberculosis, although I know what made you think of it—Beth dies a slow but beautiful (and religious) death, wasting away, losing strength, and ultimately moving on to a better place. But the only diagnosis that author Louisa May Alcott gives us is the medical history: the case of scarlet fever that Beth contracts in the course of her faithful care of a family of poor German immigrants whom she and her sisters have taken on as objects of charity.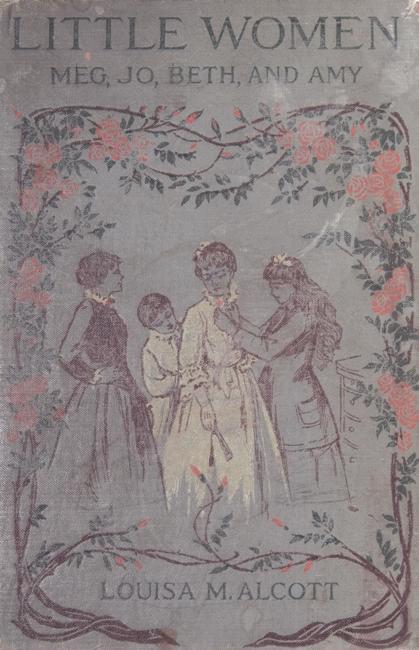 Beth gets very sick indeed. Alcott gives us descriptions of Beth's severe pharyngitis, her fever, and her delirium: "there came a time when during the fever fits she began to talk in a hoarse, broken voice, to play on the coverlet as if on her beloved little piano, and to try to sing with a throat so swollen that there was no music left."
But Beth gets better. She almost dies of that scarlet fever, but she gets better. Or at least her family thinks she has recovered. The truth is, Beth is never really well again. She contracts the fever in chapter 17, and she recovers in chapter 18, but a couple of years later, she gets weaker and weaker, and finally she dies, in chapter 40. People reading the book from a medical point of view have speculated that Beth was left, after her bout with scarlet fever, with severe rheumatic heart disease, and that though the book doesn't explicitly make the connection, her frailty and progressive weakness were in fact related to the group A strep that caused her initial acute illness. In real life, Alcott's younger sister, Elizabeth Sewall Alcott, died on March 14, 1858, at the age of 22, just 2 years after recovering from scarlet fever, and 10 years before her sister published the book.
Beth's clinical course makes an interesting contrast with another literary case of scarlet fever. On the very first page of By the Shores of Silver Lake, set in 1879 and published in 1939 as the fifth book in Laura Ingalls Wilder's Little House series, we learn that the whole family had contracted scarlet fever. "Far worst of all, the fever had settled in Mary's eyes, and Mary was blind." And indeed, Wilder's older sister, Mary Ingalls, went blind at age 14, in 1879. In a recent issue of the journal Pediatrics, however, Beth Tarini and coauthors, in "Blindness in Walnut Grove: How Did Mary Ingalls Lose Her Sight?" showed that at the time, Mary's blindness was understood by her family to have been caused not by scarlet fever, but by brain fever, a colloquial term for meningoencephalitis.
Tarini told me that the origins of this article are rooted in her days as a medical student. During her pediatric clerkship, she said, she put up her hand during a discussion of scarlet fever and informed her attending that scarlet fever could cause blindness, and cited Mary Ingalls as an example. The attending had also read the Wilder books, Tarini remembers, but doubted the link between scarlet fever and blindness: "She couldn't resolve that with her own clinical experience." As Tarini went through her training in pediatrics, she also noticed the disjunction between her modern medical perspective on scarlet fever and the fear that the term evoked for some parents. She completed the research while an assistant professor of pediatrics at the University of Michigan, drawing on her original medical student project and thinking not only about the pathophysiology of scarlet fever, but also about the power and influence of how we label illness and the cultural and historical context of disease.
Tarini and her coauthors speculate that Wilder's choice to attribute Mary's blindness to scarlet fever may have been a literary device employed for her young readers; she chose a common disease and a name that children would know in 1939 to account for a child going blind in 1879.
Thus, two classic children's books offer us two characters, both closely based on real girls, who suffered real illnesses: one who survives a case of scarlet fever, carefully described, and then goes on to die from what we would now understand to be post-streptococcal complications, and one whose blindness from a different infection is ascribed to scarlet fever as a useful well-known childhood villain.
Literary Prescriptions
If you troll through the children's classics, you can find the whole infectious pantheon. Anne Shirley, the heroine of the 1908 book Anne of Green Gables, by Lucy Maud Montgomery, goes out to a neighbor's house to tend three-year-old Minnie May, who has bad croup, and "lay on the sofa feverish and restless, while her hoarse breathing could be heard all over the house." Anne, at the age of 11, knows what to do: boil lots of hot water and dose the child with ipecac. When the doctor finally arrives, she presents the case to him: "She got worse and worse. … I actually thought she was going to choke to death. I gave her every drop of ipecac in that bottle, and when the last dose went down I said to myself. … 'This is the last lingering hope and I fear, 'tis a vain one.' But in about three minutes she coughed up the phlegm and began to get better right away. You must just imagine my relief, doctor, because I can't express it in words. You know there are some things that cannot be expressed in words."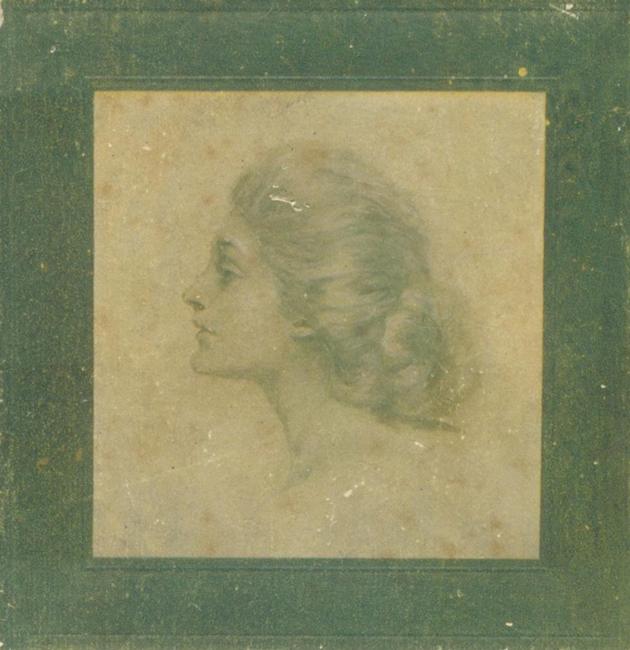 It's hard to know from the description whether Minnie May had what we would think of as normal croup—viral laryngotracheobronchitis—or whether she may in fact have had diphtheria. No one, however, seems worried about contagion, so perhaps diphtheria is less likely. Either way, ipecac was often used as an expectorant in cases of croup and bronchitis.
Diphtheria does show up in Betsy-Tacy and Tib, by Maud Hart Lovelace, published in 1941 but set at the turn of the twentieth century. Tacy, who is eight years old, develops the disease, and her family is quarantined: " 'Quarantined' meant that they had to stay at home in order not to give anybody diphtheria. While Tacy was so sick they had to play quiet games, but now they could make all the noise they liked."
When Tacy is finally allowed out of quarantine, she has a serious discussion with her two best friends, Betsy and Tib. Betsy says, "We three ought to have something to remember each other by. You got sick, Tacy, and I might get sick too, any day. I might get sick and die." This is the prelude to a very funny scene in which the three girls cut off locks of one another's hair to stuff into their versions of Victorian memorial lockets, and, in the process, end up destroying Betsy's brown braids, Tacy's red ringlets, and Tib's yellow curls. But the book, written for and about eight-year-olds, is perfectly willing to confront the possibility of sudden fatal childhood disease. In the first book in the series, Betsy-Tacy, Tacy's baby sister dies after an unnamed illness, and the five-year-olds seriously discuss heaven and the afterlife—and then move on to their next adventure.
If you want a really good literary case of measles, I would look to Five Little Peppers and How They Grew, Margaret Sidney's 1881 novel of New England family life. The poor but close and loving Pepper family is devastated by a bout of measles, explained by Mrs. Pepper as "something children always have," and which strikes down four of the five Pepper children. The one who is most dangerously ill is eleven-year-old Polly Pepper, the heroine of the book, whose eyes are threatened by the disease, so that her mother fears she will go "stone-blind." "  'My good woman'—Dr. Fisher's voice was very gentle; and he took the hard brown hand in his own—'your little girl will not be blind, I tell you the truth; but it will take some time to make her eyes quite strong—time and rest.' " So, poor Polly's eyes are bandaged, and she endures an interminable convalescence of darkness and inactivity: "Not to do anything! The very idea at any time would have filled her active, wide-awake little body with horror; and now, here she was!"
Unlike scarlet fever, measles is well known to cause blindness. Interestingly, malnutrition and vitamin A deficiency add to the risk; you might wonder whether the rather restricted diet of the impoverished Pepper family (mush for breakfast, potatoes for dinner) contributes to Polly's risk. But Dr. Fisher's prediction comes true, and Polly's eyes are eventually unbandaged, the measles vanquished, and the family restored to health.
Pint-sized Heroes
Classic children's literature gives us a look into the lives of children—at how the characters and the implicit audiences accommodated the very real knowledge of illness and death in times when most families were touched by serious childhood infections. It's striking how often, in children's literature, we see children taking care of other children, sometimes heroically, like Anne saving Minnie May, and sometimes by providing the day-to-day nourishment and distraction that helps a sick child recover. Polly Pepper, before she herself gets sick, tells her feverish little sister, Phronsie, funny stories about little chicks snapping up bugs to tempt her into taking one bite and then another of buttered toast; older brother Ben, when he recovers from his own bout of measles, tells wonderful tales to entertain poor Polly, with her bandaged eyes and her enforced idleness.
Sickrooms in these books are not necessarily terrible places. In Little Women, the whole March family takes loving care of poor Beth, once they have acknowledged that she cannot be cured: "The pleasantest room in the house was set apart for Beth, and in it was gathered everything that she most loved—flowers, pictures, her piano, the little worktable, and the beloved pussies. Father's best books found their way there, Mother's easy chair, Jo's desk, Amy's finest sketches, and every day Meg brought her babies on a loving pilgrimage, to make sunshine for Aunty Beth."
And when a child is left stricken—like Mary Ingalls—it is another child who helps her along. "On that dreadful morning when Mary could not see even sunshine full in her eyes, Pa had said that Laura must see for her." And Laura, almost 13 years old, takes on the responsibility, guiding her sister physically as the family moves west to the Dakota Territory, while also describing for her everything they pass, from landscapes to the construction of the transcontinental railroad.
Cast a Spell
There's a recurring theme in children's literature in which children, removed from adult supervision, act as saviors, rescuing one another, or even saving the world, says Maria Tatar, the John L. Loeb Professor of Germanic Languages and Literatures at Harvard University and an authority on children's literature.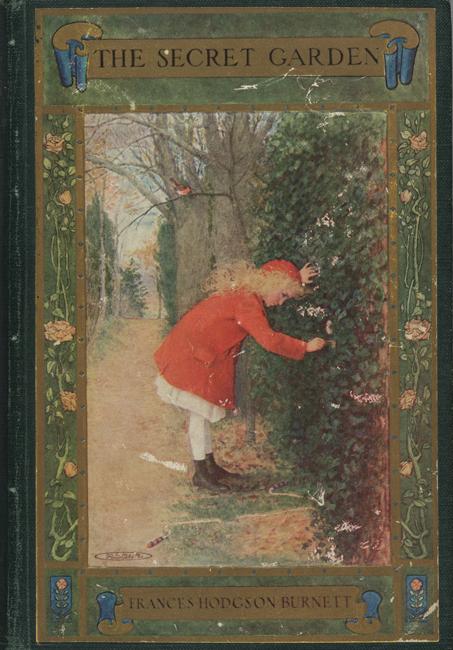 As an example, Tatar points to the 1911 novel The Secret Gardenby Frances Hodgson Burnett. In this work, Colin can leave his wheelchair behind and walk when he gets outside gloomy Misselthwaite Manor and goes into the hidden garden of the title, along with his cousin Mary and Dickon, the local boy who knows the secrets of the Yorkshire moors and the plants and animals that populate them.
When Tatar asked her students to read The Secret Garden, "the students fell in love with it," she told me. "Many of them knew it from childhood, but for many others it was this great discovery—the magical quality of that garden, the way the kids have their own little piece of real estate!" And in that magical piece of real estate, with no adults allowed, it is the children who take on Colin's illness.
Robert Louis Stevenson, who authored the 1885 poetry collection A Child's Garden of Verses, also was a sickly child; his diagnosis of tuberculosis has been debated in the medical literature, with suggestions ranging from bronchiectasis to hereditary hemorrhagic telangiectasia. Stevenson dedicated his collection of verses to the nurse who took care of him, Alison Cunningham: "For the long nights you lay awake / And watched for my unworthy sake: / For your most comfortable hand, / That led me through the uneven land." And then, from his adult perspective as one of the best known writers of his time, and as someone who had outgrown imaginary voyages taken during days of childhood sickness to wander the world over and write adventure stories, he wrote triumphantly to Cunningham: "From the sick child, now well and old / Take, nurse, the little book you hold!"
Perri Klass '86 is a professor of journalism and pediatrics and director of the Arthur L. Carter Journalism Institute at New York University.