Summer 2013
To Finland and Back
The field of infectious disease research at HMS is filled with luminaries and rich in legacy
By Scott H. Podolsky

6 minute read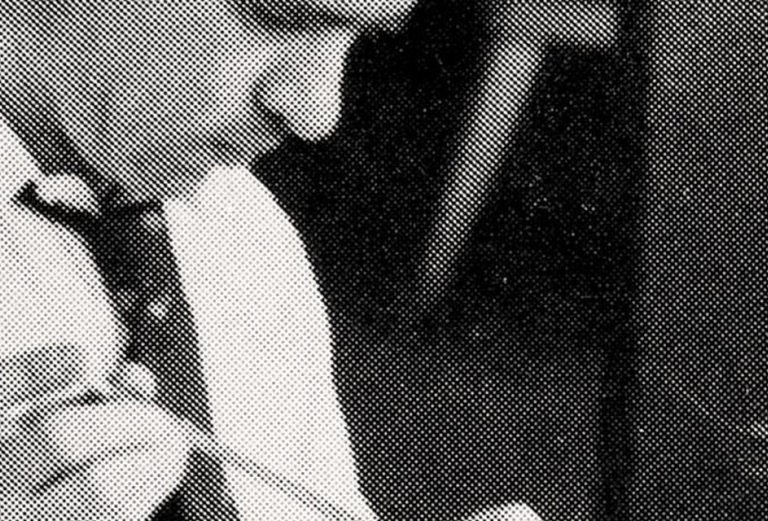 For more than two centuries—from the pre–germ theory era, through the antibiotic age, and into recent decades marked by emerging infections and fears of a postantibiotic period—researchers at Harvard Medical School have confronted infectious disease. HMS faculty such as Benjamin Waterhouse; Oliver Wendell Holmes, Class of 1836; and Maxwell Finland '26 have figured prominently in this work, as have Harvard researchers Theobald Smith, Edward Kass, and Nobelists John Enders and Thomas Weller '40. The work by these scientists and others has spanned the spectrum from vaccination and infection control to the rational application of antimicrobial therapy itself.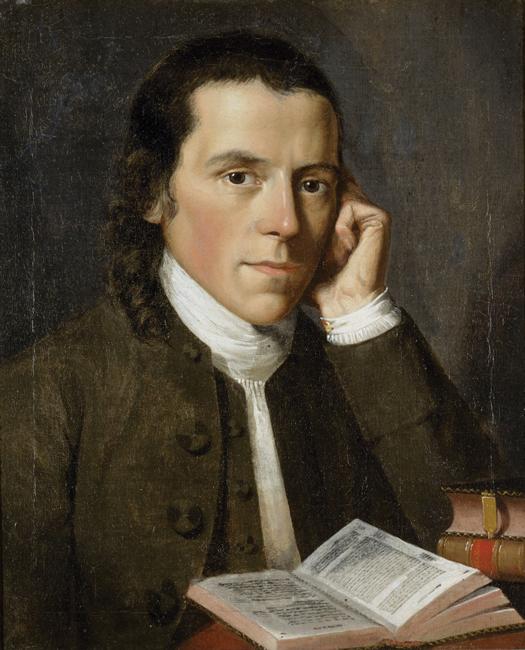 The roots of this interest in infectious disease might be traced to Waterhouse, the School's first Hersey Professor of the Theory and Practice of Physic. Waterhouse trained in London and Edinburgh at the time of the American Revolutionary War. This did not help his application to the Hersey Professorship—both John Hancock and Samuel Adams opposed his appointment—but it did lead to important London connections. Edward Jenner, an English physician, performed his classic smallpox vaccination experiments in 1796, and Waterhouse himself received the vaccine from friends in England in July 1800. His enthusiasm for vaccination, which earned him the nickname "Jenner of America," began at home: Waterhouse performed his first vaccination on his five-year-old son, then on three more of his children and two servants, and later confirmed the vaccine's efficacy by inoculating all of them with smallpox. Waterhouse also supplied vaccine to Thomas Jefferson, who vaccinated his own family members and arranged for the vaccination of members of a Native American delegation to Washington, DC, in December 1801. But Waterhouse later fell from favor at HMS. After antagonizing the Warrens, the Boston family instrumental in the founding and development of HMS as a center for medicine and medical education, he was ousted from the School in 1812 and replaced by Boston physician James Jackson.
Jackson's son pursued medicine in Paris and, sadly, died there of typhoid fever. But before his untimely death, he studied with the young Holmes, of whom the elder Jackson wrote: "Do not mind his apparent frivolity."
When Holmes returned home, he set up shop in Boston under a sign stating, "Small fevers gratefully received." But for all his wit, Holmes was deadly serious when necessary. He was never more so than during his investigations of the contagiousness of puerperal (childbed) fever, conducted and written "in a great heat and with passionate indignation" in 1843. After collecting cases from across New England, Holmes reported his findings to the Boston Society for Medical Improvement, demanding that physicians take care not to spread the pestilence. He advised that those physicians who were linked to two cases of puerperal fever "within a short period" withdraw from the practice of obstetrics for at least a month. Applying his full literary talents to the cause, Holmes angrily concluded: "The woman about to become a mother, or with her new-born infant upon her bosom, should be the object of trembling care and sympathy wherever she bears her tender burden, or stretches her aching limbs.... God forbid that any member of the profession to which she trusts her life, doubly precious at that eventful period, should hazard it negligently, unadvisedly, or selfishly!" Holmes delivered his cautionary statements a full 4 years before Hungarian physician Ignaz Semmelweis conducted prospective studies of the contagiousness of puerperal fever, and 36 years before Louis Pasteur identified the streptococcal bacterium as the agent that causes puerperal fever and erysipelas.
Infectious Personality
Another six decades would pass before sulfa drugs would be used to successfully treat puerperal fever and erysipelas. At HMS, sulfa drugs, and then antibiotics, would be evaluated by Finland, arguably the foremost antibiotic researcher in the world at the time.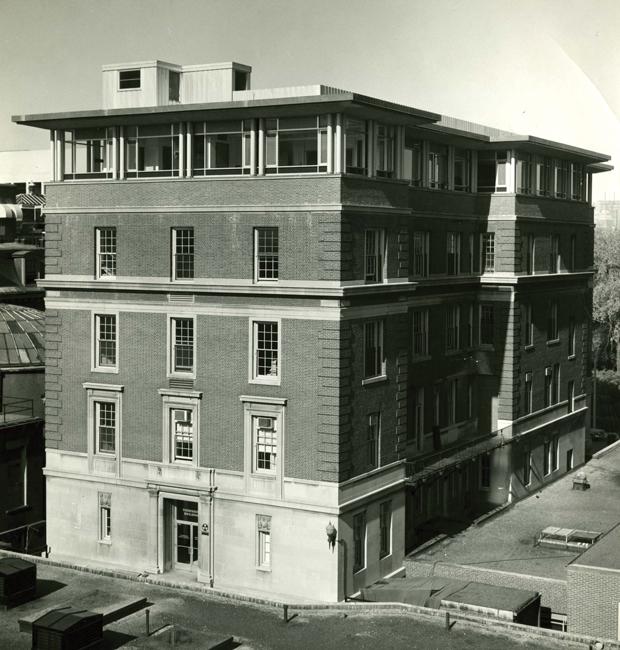 Finland had started at Boston City Hospital in the mid-1920s, conducting controlled clinical trials of antipneumococcal antiserum for the treatment of pneumonia. Throughout the next five decades, nearly every successful antimicrobial agent, from sulfa drugs to penicillin and broad-spectrum antibiotics, seemed to require what Robert Petersdorf—himself a renowned infectious disease expert and, at one time, the president of Brigham and Women's Hospital—called the "Finland stamp of approval." In the process, Finland worked to instill caution and rigor in the emerging post–World War II field of clinical pharmacology by demanding objectivity and rigor from investigators.
By any measure, Finland's impact was enormous. He trained more than 100 fellows in infectious diseases, including seven future presidents of the Infectious Diseases Society of America (he served as its first president) and numerous others who would go on to chair infectious disease departments and lead training programs of their own. As his Harvard colleagues remembered: "There were relatively few places in which to train in infectious diseases in the years immediately following the cessation of World War II, and expansion of training programs basically had to wait until his former fellows had risen to prominence."
Finland left other important legacies. He drew early attention to emerging staphylococcal antibiotic resistance, writing in 1951: "No honest or self-respecting physician or surgeon, whether his practice be limited to pediatrics, geriatrics, or any other special field of medicine or surgery, can help but feel a bit conscience stricken each time he prescribes or administers a sulfa drug or antibiotic after a hurried visit to the bedside of a patient or after a brief interview and examination in his office.... Are we in medicine, like our counterparts in industry, exhausting our most valuable resources at too rapid a rate?... Only time will tell."
Fundamentally, Finland attempted to inculcate "rational" therapeutics—the right drug for the right patient at the right time at the right cost—more generally. In the 1950s, the U.S. Food and Drug Administration was still assessing only drug safety, not efficacy. Infuriated by combination antibiotic products promoted on the basis of what were largely testimonials, Finland argued for the importance of the controlled clinical study to underpin rational therapy. By 1959, his protestations were picked up by the popular press, just as Senator Estes Kefauver was about to begin his landmark investigations into the pharmaceutical industry. The Kefauver–Harris Amendment to rules governing the approval of new drugs had passed by 1962, mandating proof of drug efficacy via "adequate and well-controlled" studies by qualified investigators.
Today, the legacies of Waterhouse, Holmes, and Finland continue to shape the many approaches to infectious disease investigation at HMS. Whether devising and testing new vaccines, discovering novel targets for antimicrobials, monitoring or attempting to prevent antimicrobial resistance, or taking measures to ensure the rational worldwide delivery of antimicrobials to those who need them, HMS researchers continue to confront infectious disease at the intersection of patients and clinicians, bugs and drugs, and science and society.
Scott H. Podolsky '97 is director of the Center for the History of Medicine at the Francis A. Countway Library of Medicine and an associate professor in the School's Department of Global Health and Social Medicine.