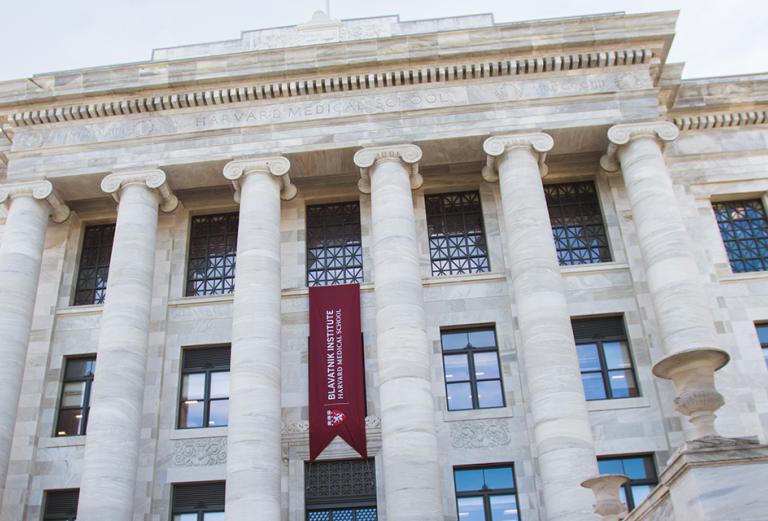 Medicine is, at its best, an unselfish and altruistic calling. This pandemic has brought this fact into sharp focus by casting a bright light on the selfless and tireless work of the physicians, nurses, technicians, and staff throughout our nation who are working on the frontlines. For any physician, and for all medical students in training, the current public health threat of COVID-19 will be the defining medical experience of their lifetime.
I am so proud of the major role that HMS is playing in confronting this crisis. A large number of our clinical faculty and trainees at our affiliated hospitals and countless alumni throughout the country and around the world are toiling, often at considerable personal risk, to provide compassionate care under the most difficult of circumstances.
Our researchers have diverted their exceptional creativity and expertise to the new scientific challenge posed by SARS-CoV-2. Many are part of the Massachusetts Consortium on Pathogen Readiness (MassCPR), a multi-institutional collaboration addressing the challenges to diagnostics, clinical management, epidemiology, therapeutics, vaccine development, and pathogenesis presented by this coronavirus and preparing for future outbreaks. MassCPR unites hundreds of researchers, physician-scientists, clinicians, and epidemiologists and their collaborators at the Guangzhou Institute of Respiratory Health and Tsinghua University in China and a growing number collaborators around the world.
With remarkable speed and adaptability—and no small measure of spirited cooperation—our clinical and teaching faculty have moved our preclinical medical and graduate curriculum online so that HMS may continue to deliver on its educational mission. When clinical-stage medical students were withdrawn temporarily from their rotations, our educators rapidly developed online clerkships in radiology and pathology and are now planning ways to reengage students in clinical work once routine clinical care resumes. And although our medical students have dispersed, they are showing remarkable unity, coming together to form the COVID-19 Student Response Team, which has developed four broad initiatives, including a brilliant online COVID-19 curriculum that has been translated into multiple languages and adopted in over one hundred countries as of late May.
After the first several months of this pandemic, we have learned many lessons about the fragility of our health care systems and the harsh realities of health and income disparities that cause the greatest harm to accrue to those who already suffer the most. We must learn the painful lessons that this stress test is teaching so that we may address our current deficiencies and rebuild our system to deliver health care in a far more universal and equitable manner.
For more than two hundred years, the people of Harvard Medical School—its students, faculty, postdocs, staff, and alumni—have made this great institution a leader in medical education, biomedical research, and service to the world. Our school has faced difficult and uncertain times before and emerged from them stronger. It will do the same with this crisis.
We know the task before us. Let us move forward and be the healers we are.
Image: Gretchen Ertl