Summer 2014
Katie
A patient, met during a psychiatry residency, writes her doctor
Some 45 years ago, when I began my residency in internal medicine, we had a mandatory six-week rotation on inpatient psychiatry. I attended endless patient-care conferences, drank a lot of coffee, and was assigned one patient to follow during the block. My patient was Katie, a 17-year-old schizophrenic girl in the locked ward, who, responding to the voices she heard, repeatedly cut herself, slashing her wrists and forearms despite the best efforts of nursing to deprive her of any means for doing so.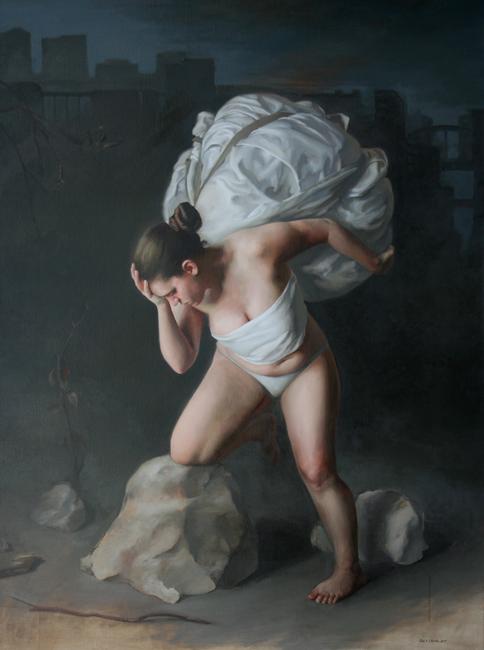 Twice a day I'd see her. I'd sit and talk with her, tell her about my young son and how he loved to have me take him fishing, ask about her interests and her hopes, and, mostly, consume each two-hour visit with a very one-sided conversation. I remember feeling that, at times, maybe we were getting somewhere, that she was improving. Then I'd find her in a tangle of bed sheets, covered in blood.
When the rotation ended and I left the psych ward for my remaining years of training, I would sometimes stop by to see Katie, who was still in the locked ward, still withdrawn, and, occasionally, still talking back to that voice in the far corner of the room. Later, during my fellowship at the same institution, she presented me with a pair of red mittens she had knitted for my son, handing them to me with her head down, avoiding eye contact, perhaps a little embarrassed by what she may have felt was a modest gift.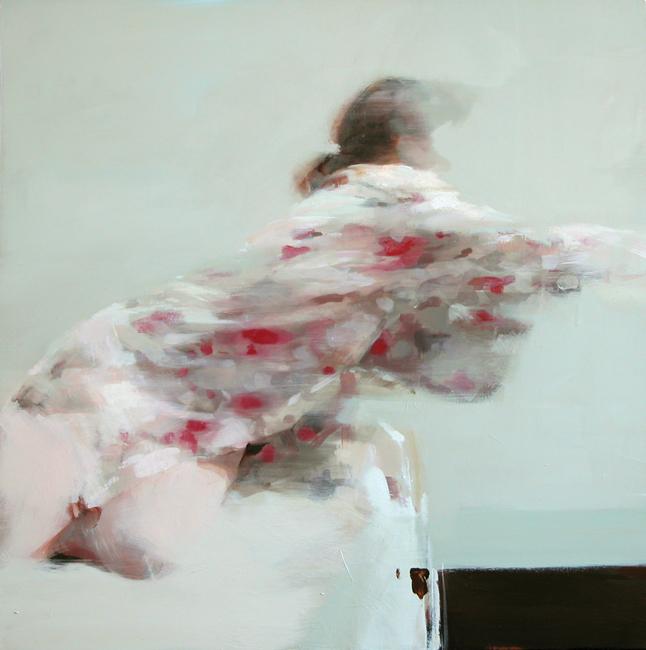 The years passed, filled with the occasions all doctors experience: the excitement of medicine and of the successes in treating disease, the increasing frustrations with bureaucracy and uncaring administrators, and, in the twilight of a career, the recurring wonder of whether you had really made a difference, had ever reached those increasingly disengaged students, had mattered in any way, to anyone.
Recently, on my way to meet students for rounds, I stopped to pick up my hospital mail. In the pile, I found a greeting card. I opened it and pulled the card free. It was illustrated with a pencil drawing of a little boy holding up a fish.
There was a note inside. It was from Katie.
Dear Dr. Flynn,
You won't remember me, but many years ago when you were starting your training, you took care of me. I want you to know I am fine now. I've had a few bumps in the road—a rape, eye problems from Mellaril—but I am married now to a wonderful man, for 31 years. I went to school, got my nursing degree, and work for a doctor who is like I remember you. It's all because of your caring. That's what got me through. I found this card a long time ago and saved it. It reminded me of how you told me about taking your son fishing.
I think we should tell people who are important to us that they made a difference. So I am telling you. Thank God for you, Dr. Flynn. I hope you will remember me.
    Yours truly,
    Katie _____
As I was reading, I had sunk against the mailroom wall. Tears streamed down my cheeks. A passing housekeeper stopped and asked me if I was okay.
"Yes," I said. "Yes. I am very okay."
The author, a graduate of HMS, practices internal medicine. All names associated with this story have been changed or withheld to ensure the patient's privacy.