Winter 2017
A Love of Science Leads to a Life of Healing and Advocacy
A profile of Edgar Milford, Class of 1971
by Katie Duboff

3 minute read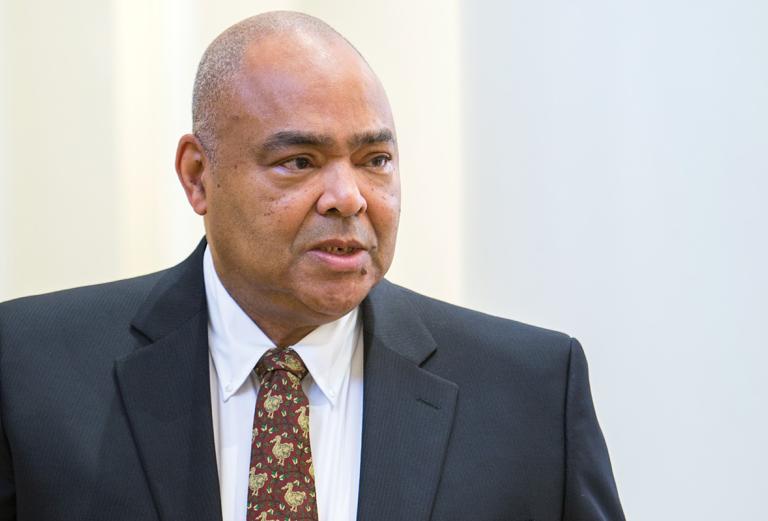 Claims to Fame
Associate professor of medicine, Harvard Medical School; director of the Tissue Typing Laboratory, Brigham and Women's Hospital and Dana-Farber Cancer Institute; transplant nephrologist and senior physician, Division of Renal (Kidney) Medicine, Brigham and Women's; adviser on stem cell transplantation and solid organ transplantation to the U.S. Secretary for Health and Human Services, 2013–15, with another term beginning in 2017.
Well-Grounded
"There was no entertainment, so we would always just go outside," says Edgar Milford, explaining why, early in life, he immersed himself in nature. Milford's childhood was filled with camping trips and walks in the forest near his home in Nanuet, New York. Because his family grew the food they ate—and, perhaps, because his mother, an elementary-school teacher, had an educator's urge to instruct—Milford learned about animals, plants, and gardening. In addition, Milford was tutored in botany and entomology by an octogenarian neighbor who was one of the first to earn a degree in Cornell University's graduate program in botany.
"She took me under her wing," he says.
Acceptance to the Bronx High School of Science meant Milford had to uproot himself and move to New York City, where, for a short time, he lived in his uncle's home in Harlem. The city, however, was not for him. Soon, he traded urban living for a daily five-hour train commute, just to return to the land he loved.
The Path Taken
While in high school, Milford accrued so many college credits that he was able to start at Harvard College as a sophomore. A major in biochemical sciences and various research projects on DNA set the stage for his applying to medical school. His acceptance to HMS meant that he would not only become a doctor, but that he would follow the career path of his father, a physician who had immigrated to this country from Haiti.
Once in medical school, Milford set out to learn what he could about medicine, in class and in life. When he had lived in Harlem, he had witnessed the poor health care available to residents there. Inspired by that experience and the social justice movements of the 1960s, Milford elected to work at a free health clinic in Roxbury, Massachusetts. There, he saw how the absence of primary care could undercut a community. As he applied for residency positions, Milford knew he would look for one that would provide him an immersive experience in a Black community. He matched for a residency at Harlem Hospital Center, which was affiliated with Columbia University College of Physicians and Surgeons.
Planting the Seed
At the time Milford was a resident, "dialysis was in its infancy," he says. Harlem Hospital had only two dialysis machines. Triaging the patients for treatment was a continual problem.
"Many people were dying, including young patients in their twenties," he says. "The incidence of end-stage kidney disease was about three times higher in the Harlem community than in suburban white communities."
Milford developed a deep interest in nephrology and ultimately trained to become a transplant nephrologist. Today, as the head of the Tissue Typing Laboratory at Brigham and Women's, he's responsible for monitoring kidney-disease patients after their transplants as well as overseeing all the genetic testing for the stem cell transplantation program at the Dana-Farber Cancer Institute.
Leave Only Footprints
When he's not working at the hospital, Milford is renewing his passion for the natural world. Woodland hikes now include photography, particularly macrophotography, which allows a close-up perspective of small objects. He has also experimented with using drones to photograph natural areas that are hard to access.
"I love looking at all of the beautiful things that you might not otherwise notice," he says.
Image: John Soares