Summer 2014
Script Writing
The written word can be the most personalized medicine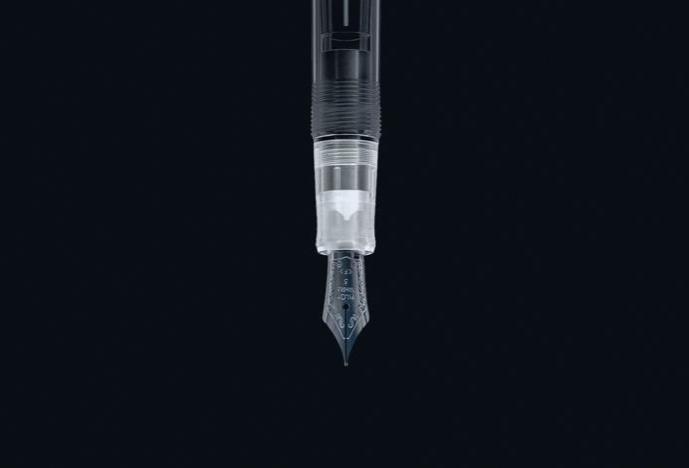 By carefully listening to "half-spoken words," William Carlos Williams found poetry in the relationship between doctor and patient. He wrote in his Autobiographythat his two occupations—acclaimed poet and rural family physician—stimulated and supported one another, "that they are two parts to the whole, that it is not two jobs at all, that one rests the man when the other fatigues him."
Today, doctors—and medical students—are telling their stories everywhere, in blogs, books, magazines, newspapers, and in personal reflections in professional journals. Cultivating creativity, reflection, and compassion, say those who are involved, enriches the lives of doctors and doctors in training and enhances their care of patients.
Patients are also finding that writing about their illnesses gives them a voice and helps them make sense of their experience. Numerous studies in the psychiatric literature show that writing about one's feelings or experiences positively affects emotional and physical health. Writing helps people realize that although they might not be able to change their diagnosis, they can control their attitude toward it.
Writing, it turns out, is a prescription that equally serves patient and physician.
Taking Notes
Physicians, like anyone else, start writing for a variety of reasons.
Peter Selwyn '81 was prompted to write to help himself make sense of the early years of the AIDS epidemic, when a diagnosis of infection with HIV was a death sentence. He graduated from HMS the same week that the Centers for Disease Control and Prevention reported the nation's first cases of what would come to be described as AIDS. Later, as medical director of the drug abuse treatment program at Montefiore Medical Center in the Bronx, Selwyn was on the front lines of the epidemic. There, he says, he became a witness to "desperation and suffering, but also to courage and solidarity."
By caring for dying patients during that first decade of the AIDS crisis, Selwyn was able to confront and come to terms with his own personal losses, primarily the death of his father to apparent suicide when Selwyn was only 18 months old. The shame he experienced after finding out the truth about his father's death was, he felt, akin to the shame his AIDS patients were experiencing. "It was a period of incredible challenges and transformation, and I wanted to preserve that in a memoir," says Selwyn. That memoir, Surviving the Fall: The Personal Journey of an AIDS Doctor, became a nominee for the National Book Award.
In 2008, at Montefiore, Selwyn and his colleague Paul Gross started Pulse: Voices from the Heart of Medicine, a weekly electronic newsletter and website that offer patients, physicians, and medical students, including students from Selwyn's family medicine clerkship, a place to post personal stories, poems, and pictures. Pulse explores the physician-patient relationship from all perspectives, often showing the deep human connection that is so characteristic of caregiving and receiving. The website draws a worldwide audience, and, to date, Selwyn and his colleagues have fashioned two anthologies from the postings.
Developing the skills for dealing with unresolved grief or loss is essential for physicians in training and those in practice, says Selwyn, now professor and unified chair of the Department of Family and Social Medicine at Montefiore and Albert Einstein College of Medicine. "Once I became aware that I had never come to terms with the loss of my father," he wrote in his memoir, "I began the work of grieving both for my father, which I had never done, and for all of my patients who had died. After going through this process, I found that I had become better able to be with my patients in their pain."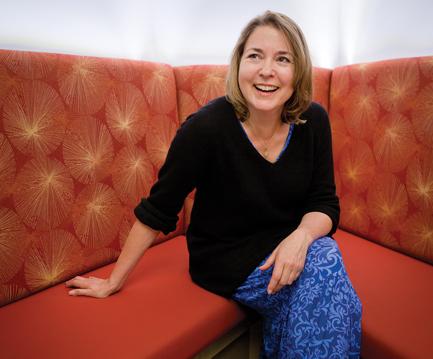 For Lisa Gruenberg, an HMS assistant professor of obstetrics, gynecology, and reproductive biology at Brigham and Women's Hospital, writing has made her better at recognizing suffering—and at listening. "Arts and particularly writing are tremendously clarifying," says Gruenberg. "A lot of times what people tell you is not the same as what they are worrying about. As a clinician, I must identify and address those worries."
In addition to seeing pediatric and adolescent patients on a part-time basis in the Gynecology Division at Boston Children's Hospital, Gruenberg writes at The Writers' Room of Boston; is involved with teaching HMS students the anatomy and histology course, Human Body; and serves as a member of the International Medical Surgical Disaster Response Team/East, based at Massachusetts General Hospital. She has published several essays, and her book-length memoir, Searching for Mia, is being considered for publication.
Gruenberg started writing in 2004 during a time of personal upheaval. Her father, who lost most of his family during the Holocaust, was having flashbacks to painful times he experienced as a teen in Vienna during the Nazi occupation. In her writing, Gruenberg channeled what she felt were the words of her father's sister, Mia, who disappeared in Germany in 1941, when she was 15 years old.
"I found the writing incredibly painful," she says, "and stopped after four or five months."
Although writing about her father and her search for his sister was not cathartic for her, Gruenberg says, she nonetheless resumed the project. She maintains that rewriting and making sentences sing is a joyful process.
Now she runs writing workshops that aim to help HMS students and others to freely express themselves. "I think it is easy to lose your altruism when you're busy," she says. "Writing allows us to reflect; I think it helps us preserve that altruism."
Story Hour
Anne Brewster '99 found writing to be empowering, both as a doctor and as a patient. After learning she had multiple sclerosis, Brewster, an HMS instructor in medicine, spent years refusing to accept the diagnosis, in part because she was ashamed. The first time she spoke about it to anyone outside of those in her closest circle it was to a patient, frightened by receiving her own diagnosis of MS. Brewster realized that such personal sharing was atypical and not always appropriate, but in this case her intuition told her it was the right thing to do. "Being a doctor in that moment and realizing that my opening up helped my patient freed me to write about my disease," Brewster recalls. "Writing brings both vulnerability and empowerment. It's giving voice and facing that vulnerability, which ultimately gives you strength."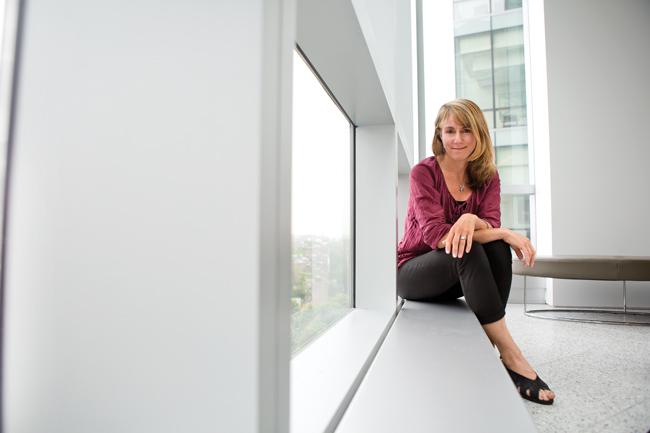 Brewster has written for radio and newspaper blogs as well as for print newspapers. Struck by how personally therapeutic sharing her story had been for her, Brewster decided to help patients tell theirs. She now produces audio stories for an NPR station's health blog and recently launched a nonprofit, the Health Story Collaborative, which publishes patient stories online and hosts live storytelling events.
Brewster feels it's crucial to keep the patient voice alive in health care. She thinks that the 15-minute appointment that characterizes medicine today offers little to no time to ask patients about their lives and closely listen to them. "This is a huge part of healing that I think we're in danger of losing," she says. Concerned and disillusioned by the inability to give patients the time she believes they require, Brewster left primary care in 2008 and is now an urgent care physician at Mass General, where, paradoxically, she has found more time to connect with patients.
Brewster is working on an idea for story-sharing events that would allow patients and medical students or providers a means for learning each other's perspective. "We are on the same team, but I think both doctors and patients are unhappy and yearn for more authentic connections."
Charting Experiences
At HMS, writing has been part of the curriculum since the late 1980s. One course, Patient-Doctor III, requires students to write about their experiences when they first go on the wards. According to Susan Pories, who taught the course for 10 years, those written experiences run the gamut from what it is like to cry in front of a patient, to the helpless feeling that strikes when facing someone with massive burns, to the questions that follow the death of a child: was the mother effectively involved in the process, was the news of the death delivered compassionately enough. Pories, an HMS associate professor of surgery and medical director of Mount Auburn Hospital's Hoffman Breast Center, together with colleagues Sachin Jain '06 and Gordon Harper, published one collection of student essays called The Soul of a Doctor: Harvard Medical Students Face Life and Death.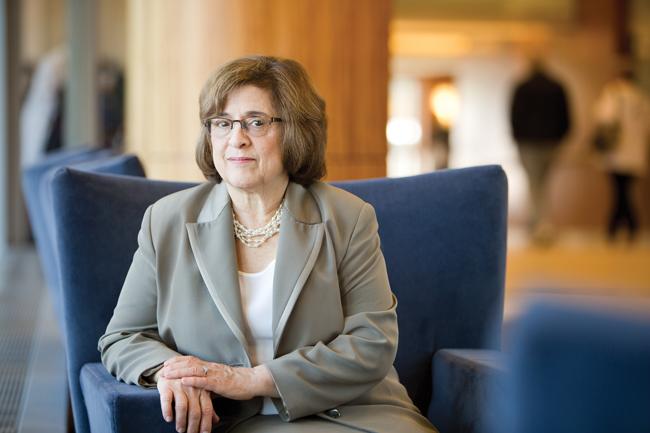 To provide a forum for medical students who are interested in writing beyond their classes, Pories started an evening writing group about a decade ago. Each year between 5 and 10 students participate in the group. Many of the students have already had their work published. This year, Pories co-led the evening sessions with poet-physician Rafael Campo '91, an HMS associate professor of medicine at Beth Israel Deaconess Medical Center. Among their guests were former U.S. poet laureate Natasha Trethewey and essayist Danielle Ofri, a physician at Bellevue Hospital in New York City.
The depth of interest that Pories finds among the students and faculty she works with seems to be mirrored in the wider HMS community. A recent survey of 13,512 members of the School's community, conducted by the Committee for Arts&Humanities@HMS, a group Pories co-chairs, found that 71 percent of the respondents actively participate in the arts, and that more than half felt that medical education and patient care could be enhanced by incorporating the arts.
Such responses resonate with Pories. She remembers well a presentation during her fellowship at Mount Auburn by Rita Charon '78, founder of the narrative medicine program at the College of Physicians and Surgeons at Columbia. Charon asked the audience to consider the Franz Kafka novella Metamorphosisfrom a different perspective. What if, she said, rather than imagining the fantastical idea that you've turned into a cockroach, imagine you've had a stroke and are paralyzed. You are not the person you were before, and everyone treats you differently.
"That's an image that makes you think," says Pories. "That's the kind of thing you can do with literature." 
Ellen Barlow is a freelance writer based in Massachusetts.
Images: Mattias Paludi (top); Flynn Larson (P. Selwyn); John Soares (L. Gruenberg, A. Brewster, S. Pories)