Summer 2014
Thanks
Death, expected, then unexpected, carries lessons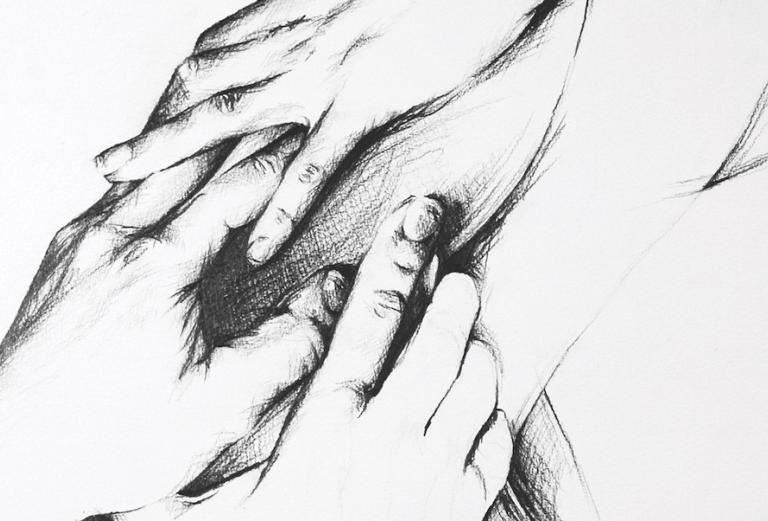 What can we learn from the dying beyond a sudden sense of our own mortality? Is there anything to be gained beyond the poignancy of the moment?
Does it matter?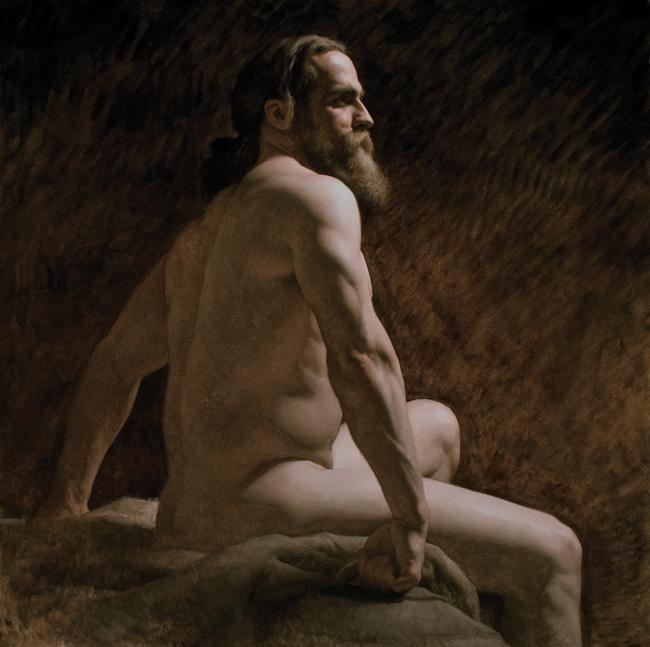 A husband comes to the hospital to visit his sick wife. She asks the doctor to have a look at him as well. There he stands, a woodsman of enviable strength, unnerved by the pristine antisepsis of the hospital. Behind him, apart and withdrawn, stands their mentally disabled son, in his midthirties, lurking by the drapes with feral eyes. He peers at the doctor as though from some dark cave, face expressionless, filling the doctor with an uncommon fear.
What begins for the woodsman as fever and troublesome speech ends two weeks later with coma, flaccid paralysis, agonal breathing, and death. During those intervening weeks, the doctor treats him with rare intensity, applying esoteric medication, calling in the brightest consultants, fine-tuning the delicate machinery of intensive care. The man's wife and daughters hover at the bedside through it all, shocked at the suddenness of his devastation, at this reversal of fortune. She had been the sickly one; now he is at Death's dreadful door.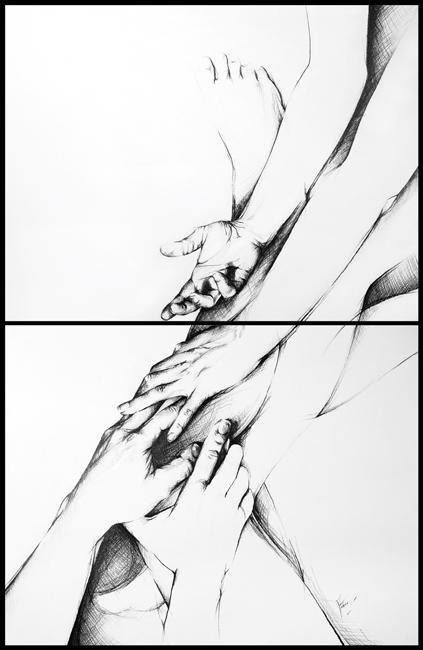 Through all of the doctor's frantic attention to his father—the urgent summonses to the bedside; the late, sleepless nights before the monitors; the spinal taps and respirator care—the man's son stands against the wall and watches, silent. Never altering his stonelike expression, his eyes shift to the nurse, running off with an order; to the doctor's hands, probing for hope from his father's body; to his mother, weeping; and to his sisters, unable to manage their anger and despair. At the end, he watches the monitor go straight-line, watches a finger flick off the respirator, sees the slow, sorrowful nod to his mother. The physician leaves the family there with the deceased, and, with the nurse, walks into the hall, exhausted. There they stand, nurse and doctor, saying nothing, each staring off at some point far away.
Then the doctor feels something at his arm. He turns to find the son standing beside him, eyes dark and sad. He has touched the doctor's arm with the point of his index finger.
"Thanks," he says, and walks away.
The nurse, who has been hardened by the swirling decay of society that manifests in metropolitan hospitals, is overcome.
"Oh Christ!" she says, and buries her face in her hands. The doctor, fighting to control his own emotions, holds her tightly and walks her down the hall.
Michael LaCombe '68 is a cardiologist at the MaineGeneral Medical Center in Augusta. For the past 23 years, LaCombe has served as editor of the "On Being a Doctor" and "Ad Libitum" sections of theAnnals of Internal Medicine. His twelfth book,Bedside: The Art of Medicine, was published in 2010 by the University of Maine Press.