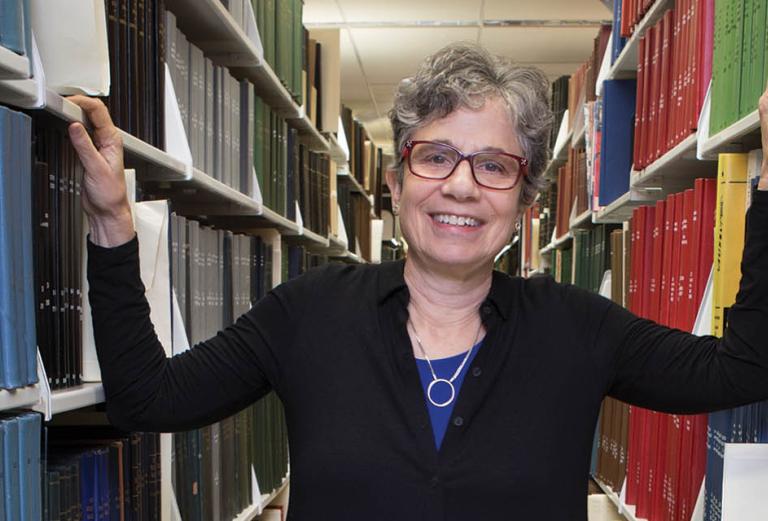 Mulling over how to apply quantitative analysis to medicine may not be everyone's cup of tea, but Deborah Zarin's interest was piqued while she was a medical student working with faculty applying decision analysis to medicine at what was then the Harvard School of Public Health. The experience, she says, gave her a framework for thinking about how clinical decisions are made: "If a patient has an indication for a certain drug but also a contraindication for the same drug how would you decide whether they get that drug? What is the optimal decision for that patient?"
Following HMS and a year of training in pediatrics, Zarin completed a clinical decision-making fellowship. That fellowship led her to take the job of founding director of practice guidelines at the American Psychiatric Association. In 2005, she was hired by the National Library of Medicine as director of ClinicalTrials.gov, the trial registration tool launched in 2000. In this role, she took trial registration from niche to standard practice and helped make researchers more accountable for their data and documentation.
Zarin's appointment closely coincided with the implementation of the International Committee of Medical Journal Editors' requirement that, in order for a research paper to appear in member journals, the clinical trial it reports would need be registered in a public database. The number of trials registered in the weeks after the requirement went into effect skyrocketed, from 25 per week to 1,000 in a day, settling at more than 500 per week.
She recalls her years at ClinicalTrials.gov as a time devoted to keeping the database running while implementing a flurry of policies, including the 2007 law passed by Congress that expanded the types of trials requiring registration and added the reporting of summary results, including adverse events.
Zarin is proud of having helped change the way clinical trial results are reported. The project allowed for greater transparency and accountability of study design and ultimately improved data for clinical decision making.
Now, at HMS, Zarin is program director in the Multi-Regional Clinical Trial Center of Brigham and Women's Hospital and Harvard University. She sees this as a chance to take her work on clinical trial reporting to the next logical step: advancing the quality of the clinical research enterprise.
Deborah Zarin, MD '81 | Program Director, Multi-Regional Clinical Trial Center | Brigham and Women's Hospital and Harvard University | former director of ClinicalTrials.gov | National Library of Medicine
Susan Karcz is associate editor of Harvard Medicine magazine.
Image: John Soares