Autumn 2012
5 Questions with a Plastic Surgeon
A conversation with Sumner Slavin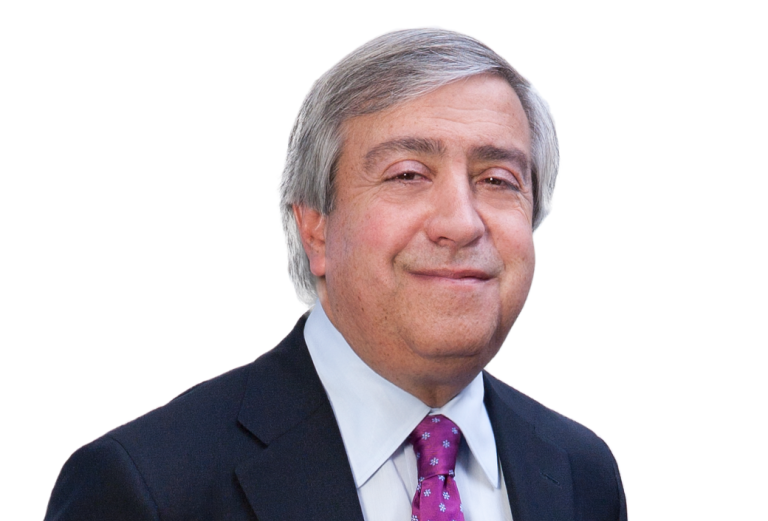 What led you to become a plastic surgeon?
When I saw plastic surgery performed, it was love at first sight. It had an aura of excitement and creativity that really appealed to me. It's psychosocial surgery to a large degree, but it's also surgery that adheres to the classic principles of medicine and physiology, including those relating to wound healing, the handling of tissues, and wound closure.
How would you describe the role of a plastic surgeon?
We are the quality-of-life people who try to restore the patient to the closest sense of normality possible under the circumstances. That may mean restoring a body part to a more usual appearance or that may mean healing wounds. With every problem, you initially want to close wounds and fill in tissue, but, in the end, you know the patient also wants everything to look as good as possible. I always say our work starts out reconstructive and ends aesthetic.
How do you learn what "looking as good as possible" means to each of your patients?
Plastic surgery is a very personal field. People discuss fears, inadequacies, and issues of body image with their surgeon, topics that may be even more personal than those discussed when talking about illness in general. So we generally have short but very intense interactions with our patients. You really have a chance to see the most important sides of a human. It's vital to the profession that its practitioners have sensitivity and enjoy the warmth of doctor–patient relationships rather than shun them.
You've specialized in treating breast-cancer patients. How did you choose this specialty?
My choice was influenced by a patient I met at the Dana–Farber Cancer Institute during my first year of practice. I had been doing hand surgery and my chief of surgery asked if I would see a patient in the breast-cancer clinic who had received cobalt radiation after mastectomy. The treatment had created a painful open chest wound that could never have healed on its own. I performed a new procedure on her, and it was a success. From that day, I stopped performing hand surgery and concentrated on breast reconstruction. I haven't looked back.
How has plastic surgery for breast-cancer patients changed during your career?
Lower morbidity and fewer complications are associated with the new reconstructions. The patient now has good quality of life from an event that 20 years ago would have been devastating and 30 or 40 years ago would have been devastating and mutilating. As a trainee in 1973, I saw extreme radical mastectomies. This year, I moderated a panel on techniques that leave all tissues intact. That's an extraordinary leap, a quantum leap, in technique improvement.
Image: John Soares