Autumn 2021
Alumni Recall their Student Days Playing Intramural Sports
Paul H. Altrocchi, MD '57
A few weeks after the HMS Class of 1956 started med school in the fall of 1952, Bill Green, MD '54, put a notice on Vanderbilt Hall's bulletin board. He was organizing an HMS basketball team and said that a practice would be held one week hence in the gym on Monday. The first game was scheduled for Wednesday against a very good Reynolds Club semipro team from Boston.
On Saturday, the Reynolds Club played against the Harlem Globetrotters at Boston Garden prior to the Celtics game. With five minutes to go, Reynolds was ahead by six points and was determined to win. The Globetrotters quickly dropped their entertainment routine, got serious, and barely managed to eke out a two-point victory. Some of us read about the game in the Sunday Boston Globe.
On Monday night, four '55ers and four '56ers showed up for Coach Green's practice, only three of whom had been on varsity basketball teams in college, including two '55ers, Quent Stiles from Harvard and Roman DeSanctis from some college west of the Charles River. Most of the group hadn't played ball since high school. The practice was characterized by optimal enthusiasm but suboptimal expertise. A Brigham nurse observing the practice predicted a score of 56 to 2.
Much to our own surprise, and certainly to that of the very serious and aggressive Reynolds Club, we had one of those nights when we played extremely well together, shot 65 percent from the field, led the entire game, and humiliated the cocky semipros 44 to 34.
For many weeks the Reynolds Club demanded a rematch, but we unanimously chose to keep intact our unblemished, undefeated season.
Peter M. Zawadsky Jr., MD '68
On weekend evenings about twelve of us second-year students would regularly play volleyball in the Vanderbilt Hall gym. Classmate Kenneth Prager and I played squash together often in the Vanderbilt Hall squash court.
Onesmo K. ole-MoiYoi, MD '72
I did long-distance running with "The Jocks of Aesculapius."
Helen Yu, MD '15
I joined the fencing club over at the Cambridge campus. I fenced in college, so it was great to be able to continue doing that in medical school.
Paul Wheeler, MD '61
No time for sports in med school, but later did road-jogging and stair-climbing in a 17-story hospital building at Hopkins for fitness. In retirement, I enjoy golf. Initially my game was "hit and run," later "hit and jog," followed by "hit and waddle." Now it's mainly "hit and walk," but still with bag in hand at 84.
Luis Fernandez-Herlihy, MD '49
I often played squash in Vanderbilt with friends.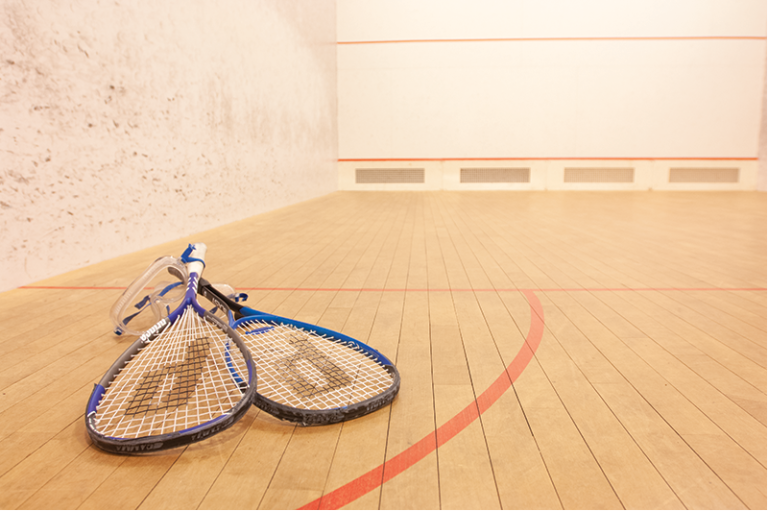 Richard Peinert, MD '73
I would play touch football on the Quad two or three times a week in the fall. It was a multiclass effort and we had a bunch, myself included, who had played football in college. Great fun. A couple were veterans of the great Harvard 29-29 "win" over Yale in 1968.
We also had a softball team made up of folks from several classes. Best hands belonged to the late Charlie Krauthammer, MD '75, who played shortstop. He certainly led a life well-lived in spite of that dreadful accident.
Also attended a lot of Red Sox games during my first year. My fave was pitcher Luis Tiant, and I got to meet him five years ago at a World Series game.
Sina Saidi, MD '94
I organized an HMS soccer team that won the Harvard grad schools' intramural soccer tournament. Beating the Harvard Business School team in freezing cold weather at Soldiers Field was sweet. Proud to still have my team jerseys 25 years later.
Harold Sox, MD '66
Our class had a Division III All-American basketball player and several starters from college teams. We scrimmaged a lot in the Vanderbilt Hall gym. Our high point was a game against a team of Harvard law and/or business school students. I think we won.
Hena (Ahmed) Cheema, MD '18
Yes! I played recreational soccer weekly in first year and every month after that, except during the coldest parts of winter. I also did high-intensity interval training. It kept me happy, healthy, and grounded.
David Dorsky, MD '82 PhD '82
I wasn't aware of any clubs, but I played lots of squash and tennis and started running for exercise. Also, I joined Community Boating on the Charles and sometimes raced on Sundays.
Samuel Kim, MD '62
I played tennis, squash, basketball, softball, and Frisbee.
Daniel B. Hrdy, MD '76 PhD '84
The Vanderbilt Hall squash courts, five old-school wooden hardball courts, were charming and funky with great western windows. They were important to my HMS life. I organized several Vanderbilt squash tournaments there and, with classmates Nils Daulaire, Doug Johnson, and others, even entered a team in a Massachusetts Squash Racquets Association league several years, playing against clubs and schools from the entire Boston area. It was hard to maintain the roster, though, what with various schedule changes and medical emergencies.
Richard B. Dobrow, MD '62
Racquetball, with associated intramural matches.
Joseph McCabe, MD '74
I didn't participate in intramural sports, but I learned to ride a bicycle in medical school and started running regularly. I swam at the Mass Mental Health pool. I continue to commute much of the time on my bike, run regularly, participate in several 5K races each year, and occasionally swim.
Donald Dillon, MD '59
There were softball and basketball groups, but I did not participate. Work for pay occupied my extracurricular time. Also, I was a hospital lab tech many nights and weekends and then got married between second and third years.
John Merrifield, MD '59
Dave Rush and I played squash to exhaustion in the bowels of Vanderbilt Hall, away from the cares of the world, for happy times.
Dick Aadalen, MD '65
Basketball, squash, tennis, skiing. I participated in all of the above.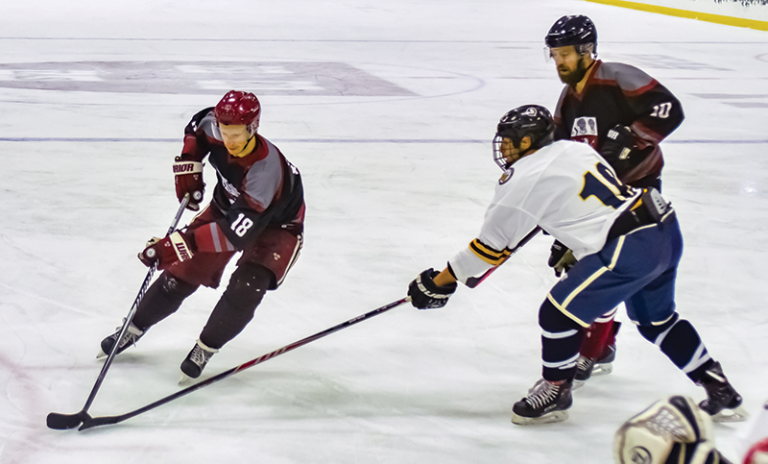 William Kupsky, MD '78
I ran around the Esplanade on my own and often walked between the Longwood Area and MGH but never participated in any organized sports—could never do anything involving projectiles!
Carolyn Aldredge, MD '63
During my student years, I only walked, but after finishing training, I have been involved in multiple sports, mostly individual, for conditioning, health, and stress management.
Bruce Barnett, MD '75
I do not recall participating in any organized sports groups, but I did enjoy competing on the squash courts at Vanderbilt Hall. I also jogged around the Fenway with medical school classmates, even in the winter months.
John Stanley, MD '58
None. Did not even go skiing—had no money or time for sports.
Joseph Burnett, MD '58
I swam once weekly at the Boston YMCA.
Mary Flowers, MD '78
Nah! I played tennis but at 70 years old eyes are now too bad. The balls kept hitting me in the face kinda like the changes in health care.
Joseph Barr, MD '60
Played squash, remember playing over at the law school.
Hugh Hermann, MD '54
I was involved in rowing.
Samuel Katz, MD '52
I knew of baseball and soccer teams and participated in intramural soccer.
Nathan Selden, MD '93
We played hoops at the public courts in the Fenway playground, sometimes just with my classmates, and sometimes with the neighborhood teenagers, which was a really nice intersection we all enjoyed.
Tamara Fountain, MD '88
Not formally. Played a few tennis matches on Vandy's "center court" and learned squash on the Vandy courts from a buddy.
Images: Harvard News Office (top); Lisa Green; Steve Lipofsky