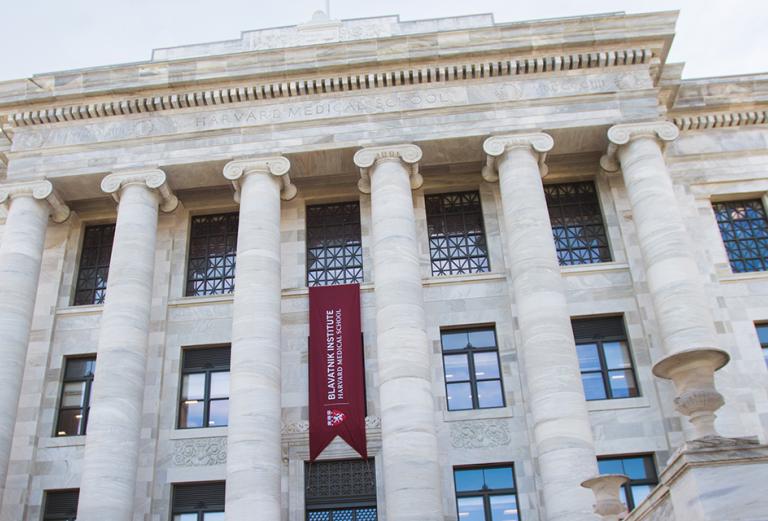 There's a palpable sense of excitement among those who teach our students dermatology these days. For the past several years, the program has been acting intentionally, expanding the exposure our students have to caring for patients of color, those who are vulnerable, and those who lack access to care.
One of our instructors, Sotonye Imadojemu, knows this firsthand. "I went to medical school in Philadelphia," says Imadojemu, who helps direct our Immunity in Defense and Disease course for first-year students, "so I got to work with a diverse patient population. But here, I'm so impressed by how we continually expand the patient populations our students get to work with. As a Black woman in dermatology, I know how important it is to address disparities of care."
This issue of Harvard Medicine focuses on skin. In many respects, skin defines who we are to the world—and who we are to ourselves. As we present how dermatology ramifies throughout clinical medicine and biomedical research, we also celebrate how dermatology has mobilized to serve all populations. At HMS, this means preparing our graduates for treating skin conditions across a range of skin tones—and for ensuring that diverse populations have access to the benefits of this specialty.
I was reminded recently of the power and possibility of this during our Dean's Community Service Awards program. Among the recipients was Arianne Shadi Kourosh, an HMS assistant professor and director of community health in the Department of Dermatology at Massachusetts General Hospital. She was recognized for founding Project Phoenix, a pro bono tattoo removal program at Mass General that helps individuals who have been branded by human traffickers or by gang leaders. Kourosh and her colleagues erase the visible and painful signs of their patients' pasts, allowing them to reclaim their lives and re-present themselves to the world.
Project Phoenix is not alone in bringing dermatology to the people. For more than 50 years, trainees in each of the six hospitals that are part of the Harvard Combined Dermatology Residency Program have developed world-class skills in the specialty while also delivering on the program's mission to provide socially responsible, compassionate care to diverse populations. And increasingly, Harvard trainees participate in skin-of-color clinics and community health clinical efforts based at our affiliate hospitals and other institutions. From the Multicultural Dermatology Program at Brigham and Women's Hospital, co-directed by Jennifer Lin, MD '02, to the Multi-Ethnic Skin and Pigmentary Disorders Program at Mass General, co-led by Kourosh and Sandy Tsao, MD '93, to the Boston Healthcare for the Homeless Program, run by James O'Connell, MD '82, these clinics underscore the dedication of HMS faculty to ensuring that trainees, and the medical students who do their clinical rotations with them, are well-prepared to diagnose and treat skin conditions in all patients.
Although our work in meeting all our patients' medical needs is far from finished, I am encouraged by the considerable efforts of our faculty to ensure that dermatology at HMS prepares our students and trainees to be compassionate, skilled practitioners.
I would like to add a note about the timing of our Autumn issue. Although it was planned nearly a year ago—and almost out the door six months ago—like so many things, it was halted by the pandemic. Now, amid important dialogues about and demands for racial justice, its theme bears added weight. The issue of racism and medicine demands our specific attention and action: We plan to cover it in our Winter edition.