Spring 2015
Coroner's Report
The life of a physician-coroner combines mystery, science, and service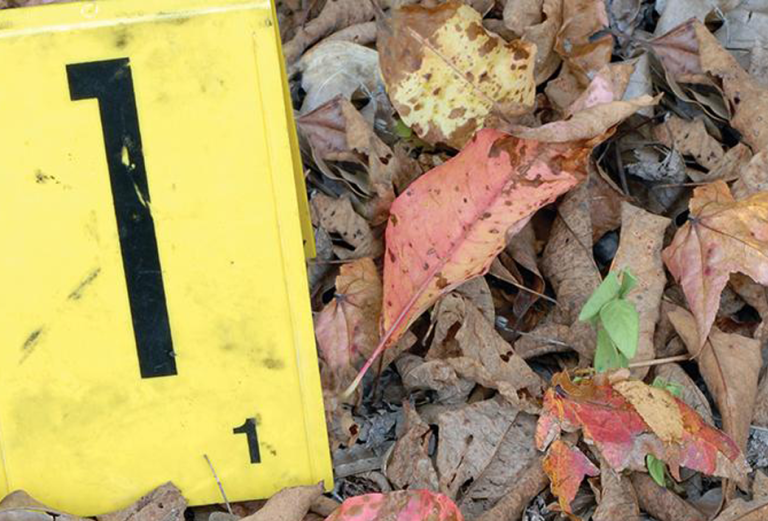 The lake city of Coeur d'Alene, where I have resided since 1969, lies 30 miles east of Spokane, Washington. The Idaho Panhandle, which is bisected by U.S. 95 and Interstate 90, is surrounded by nearly a million acres of the Idaho Panhandle National Forests. The area is blessed with a multitude of lakes, rivers, and streams. Its lumber mills and mines result in a steady stream of industrial accidents.
Kootenai County has had many physician-coroners. In Idaho, the coroner is an elected partisan position with a four-year term. Since Idaho became a state in 1890, local physicians have acted as coroners in Kootenai County as a part of their civic responsibility. Most coroners in Idaho's forty-four counties, however, are not physicians. In fact, there were only three physician-coroners in Idaho between 1984 and 2010. The Idaho code states only that "The coroner shall be 21 years of age and a resident of the county for one year." Unfortunately, these legal requirements mirror those in many jurisdictions in the United States.
I became a deputy coroner in Kootenai County in July 1970, nine years after graduating from HMS. This happened somewhat surprisingly. William T. Wood, a physician who was then the county coroner, asked me if I would cover coroner calls while he was at a meeting of the Idaho Medical Association. I asked him what my duties would be. He responded: "Raise your right hand."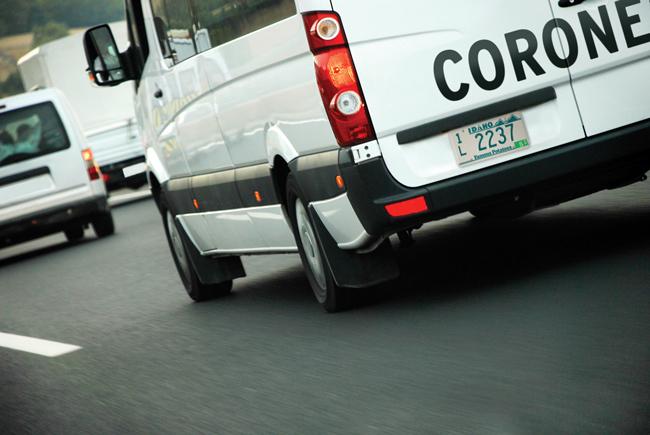 With a few words, I became a deputy coroner, with the duty and legal responsibility to investigate all deaths by other than natural causes that occurred within the more than one thousand square miles of Kootenai County. With that responsibility came another, one Wood failed to inform me of: "The coroner shall act as sheriff in the event of the death, arrest, or other incapacitation of the sheriff."
I served as deputy coroner, then as the elected coroner, until my retirement in 2011. It was a job that required me to help bring justice to those who died and closure to families that had lost loved ones. It also required me to work collaboratively with law enforcement personnel and other members of my community. It was a challenging job that often brought surprises—and stories.
Toxic Combination
About 1,300 deaths a year are recorded in Kootenai County. Approximately 700 of those fall under the jurisdiction of the coroner. An autopsy—from the Greek word meaning to see with one's own eyes—including toxicology, X-rays, and other tests, costs the county approximately $2,500. At the time I retired, the pathology and laboratory expense budget was $160,000 a year. Therefore, we selected carefully cases for which we would order autopsies so as to respect budgetary constraints yet still fulfill our duty to investigate the manner and cause of deaths. The importance of correctly choosing when to conduct an autopsy was often proven to me during my tenure as coroner, poignantly so at times, such as for the case that began on a February night in 1986.
The strobe lights of multiple squad cars were flashing throughout the neighborhood when I arrived. At the mobile command post, I asked the special weapons and tactics team commander to brief me.
"We have a twenty-eight-year-old 'psycho' holed up in this house," the commander said. "He's threatening to kill anyone who tries to enter. The windows and doors are barricaded, the phone lines have been cut, and a shot has been fired. There has been no sign of activity in the house for the past thirty minutes."
The commander continued. "We do not know much else about him. The family reports that in the past few months he became moody, withdrawn, and very paranoid and complained of severe headaches. Kootenai County sheriff deputies have responded to the home several times for domestic violence issues. They say he is an electrician for a local contracting firm."
As we were talking, SWAT team members had surrounded the residence and, receiving no response to their calls to the occupant, had forced the front door open and entered the house. They found the young man dead with a gunshot wound to the head. A revolver lay next to him with a single spent cartridge in the chamber.
After the investigators had completed their systematic investigation of the scene, the on-call funeral home personnel and I entered the home to remove the victim. The detective asked whether there would be an autopsy; it seemed clear the victim had committed suicide. I said that there would be a full autopsy, one that included toxicology, conducted by the Spokane County medical examiner's office.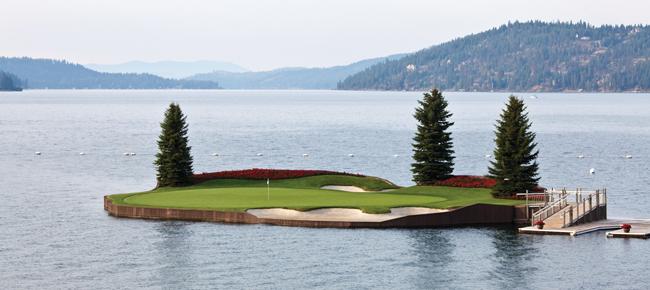 Our investigation found that six months before his death, the victim had been working on the electrical system in the mechanical room for the signature floating fourteenth green at the Coeur d'Alene Resort's golf course. The mechanical room contains a system that uses mercury switches to activate pumps that level the green by moving water into and out of ballast tanks. On the day the victim was working in the room, one of those switches exploded, vaporizing the mercury.
The victim had inhaled toxic mercuric oxide fumes. Although the room had been ventilated and cleared of the poisonous fumes, the electrician had not been evaluated by a physician.
The toxicology report indicated a marked elevation in the victim's serum mercury levels. Further testing showed that chronic mercury poisoning was the likely cause of the deterioration of his mental status.
The victim had suffered from Mad Hatter's syndrome. Long before Lewis Carroll penned Alice's Adventures in Wonderland, hatmakers used mercury compounds while working felt for hats. The exposure to mercury had caused many to experience headaches, anemia, personality changes, and dementia.
The electrician's death was the result of an industrial accident, not a suicide. The subsequent wrongful death lawsuit filed by the victim's family did not make me any friends among the resort's management. It did, however, help explain why the young man died as he did. It also illustrates the type of investigation that can be necessary, even in rural Idaho; coroners and medical examiners need to make their own investigation in each case and to assess information gathered from both the autopsy and toxicology analyses.
Takeout Order
I grew up in rattlesnake country in North Dakota. At a young age, I learned never to put my foot down without first looking for a snake.
I fully appreciate the value of snakes in controlling vermin such as rats and mice. Nevertheless, I have a certain visceral reaction to reptiles that I've never lost. For me, one of North Idaho's main attractions is its absence of poisonous snakes. Unfortunately, what doesn't exist in the wild does exist in some homes.
In 2010, a reclusive man in Rathdrum, Idaho, called the police asking for medical assistance. A convicted felon, he had moved to Rathdrum after his release from prison. Aside from some calls espousing his radical ideas about society or complaining about people trespassing on his property, the police had had little contact with him. He had severe chronic obstructive pulmonary disease and was under the care of the VA Hospital in Spokane.
When he called, he said he would meet the officer and paramedics on his front porch. They were not to enter his house. The ambulance arrived and took him to Kootenai Medical Center in Coeur d'Alene where, unfortunately, he died. His estranged family lived in Pittsburgh. They asked that his household items be shipped to them.
When the officers went to pack up the man's belongings, they found a menagerie of exotic animals, including several pythons, an iguana, and several large scorpions, as well as a supporting cast of rats, mice, and rabbits representing the reptiles' menu.
One of the Rathdrum police officers had an aversion to snakes akin to mine. He contacted Panhandle Pet Rescue, an organization primarily involved with stray cats and dogs. The woman there knew of the man and his exotic pet collection. She captured and took several of the snakes, the iguana, the scorpions, and the other animals to the rescue facility. As she left, she told officers: "I couldn't find the nine-foot python I gave him about three months ago." It turns out, neither could the officers.
My chief deputy coroner related this story to me when I returned from a forensic medicine seminar. I called the Rathdrum police and talked to the officer who had first responded to the call. He was not interested in making another trip to that house. He said, "Doc, I really do not like snakes!" I said, "What if there is a python in that house and some stranger or kid gets in there when the python is really hungry? Do me a favor, have the Panhandle Pet Rescue lady go through the house with you one more time."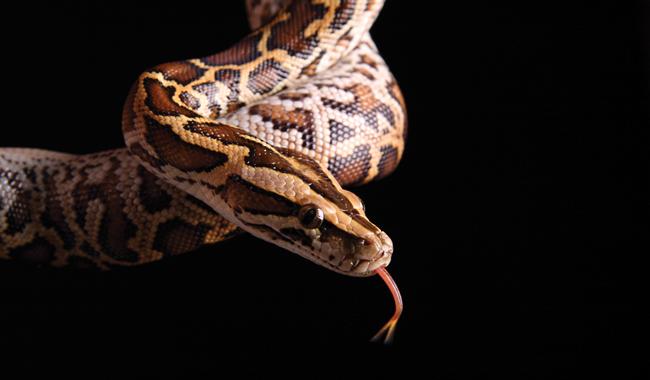 He reluctantly agreed to do so. About two hours later, I got the call—"Okay, Doc, there was a nine-foot-long Burmese python behind a desk in the living room." Panhandle Rescue removed the reptile, and both the police officer and I slept better that night.
Truth Be Told
It has been reported that in the United States, only 12 percent of physicians responsible for completing and signing death certificates have training in correctly listing the cause and manner of death. The error rate on these certificates approaches 30 percent. In addition, many who fill out death certificates are reluctant to list socially unacceptable causes or manner of death (such as syphilis, alcoholism, alcoholic cirrhosis, HIV/AIDS, suicide, or homicide).
In my experience, the vast majority of coroners and medical examiners are extremely professional and diligent in performing their duties. They operate with scant resources in remote communities and face the scrutiny of the public, law enforcement, and the justice system. They must exhibit professional standards equivalent to those of the most advanced forensic medical examiner's office and must maintain smooth working relationships with law enforcement, funeral homes, the public, and the media.
The coroner/medical examiner position is a 24/7, 365-days-a-year job. You cannot do it from behind a desk. You must be willing to be the boots on the ground, even if it means rolling out of bed at midnight and driving 30 miles over logging roads clogged with snow to investigate an accident scene. You have to do your own investigation from the unique viewpoint of the coroner. Of course, you will get a briefing from the on-scene law enforcement officers. Family members provide valuable information about the deceased, as do other witnesses. But ultimately, the coroner is the ombudsman for the deceased.
Nationally, there is a dichotomy between the public's perception and the realities of the coroner/medical examiner system. The public assumes all coroners are board-certified medical examiners with the training, facilities, and expertise to produce uniformly accurate results in one hour or less, as seen on television's CSI. The 2011 Frontline public television documentary Post Mortem chronicled a dismal picture of some of the worst deficiencies of the current coroner/medical examiner system. State and local funding entities do not come close to supporting the type of forensic systems necessary to provide even basic functions. Many coroners are not prepared to personally investigate cases on the scene, regardless of the circumstances, distance, or time of day.
There are few incentives to attract physicians or other professionals to the field. Medical students and pathology residents are seldom encouraged to enter this field of medicine. The financial rewards pale in comparison to those for most other specialties. But my hope is that my experiences as coroner in Kootenai County might be used to encourage medical students to consider the field of forensic medicine and to begin a discussion about improving this country's coroner/medical examiner system. The public needs—and deserves—a better system. 
Robert West '61 lives in Coeur d'Alene, Idaho. This story is adapted from his book, It Can (and Does) Happen Here! One physician's four decades-long journey as coroner in rural north Idaho, published in 2014 by Abbott Press.
Images: iStock