Autumn 2021
Direct Approach
Harvard center aims to accelerate human skin disease research worldwide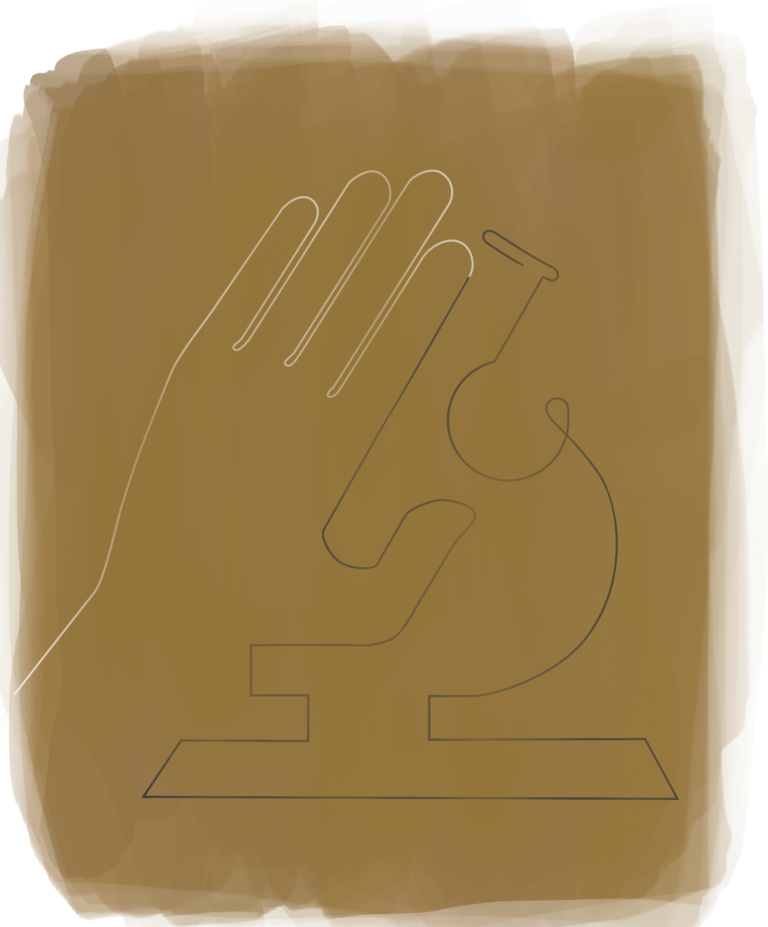 Understanding how and why the body might reject a face transplant
Improving the ability to predict the recurrence of melanoma
Parsing the role of T cells in autoimmune disease
These seemingly disparate projects share common threads: Each uses human tissue samples to research diseases of human skin. And each is among the many projects supported by the Human Skin Disease Resource Center at Harvard Medical School and Brigham and Women's Hospital.
The center is one of a select group of its kind funded by grants from the National Institutes of Health. Its mandate is to provide collaborating researchers at academic institutions around the world with access to human specimens and the most advanced analytic techniques needed to study them. Its goal, says the center's director, Rachael Clark, MD '98 PhD '98, the Shing-Yiu Yip and Cecilia M. Hepp Associate Professor of Dermatology at Brigham and Women's, is to accelerate human skin disease research.
The right tools
Although most NIH-funded centers focus on specific diseases, the Human Skin Disease Resource Center takes a different approach. It focuses on providing the very best tools for human translational skin disease research to spark study and further the understanding of an array of diseases.
The center was developed by Clark out of a sense of frustration that "over ninety percent of therapies that cure cancer in mice, fail in clinical trials." There are differences between humans and experimental animals such as mice and these differences are not fully understood. As a result, many studies in mice never lead to better therapies.
Although research using human cells and tissues could help close gaps in our knowledge of various diseases, barriers to conducting high quality human research remain. The center aims to eliminate these barriers.
"Human research is difficult to conduct and difficult to get published," says Clark. "The center is clear evidence of the NIH's investment in helping patients."
The center seeks to support each investigator's needs. Some research teams, for example, require access to rare tissue specimens. For them, the center facilitates the academic collaborations and proper approvals necessary to carry out the work in a way that respects both the policies of the collaborating institutions and the trust that patients place in those institutions when they visit them for care.
Other research groups require access to the most advanced analytic techniques used for the study of human disease, techniques that are available only at well-supported academic medical centers. By helping researchers gain access to such transformative tools, the center hopes to spur research that will lead to new treatments for patients.
Local talent
Such collaborations have already led to a spate of innovative human studies, with more on the way. In the fourth year of its five-year grant, the center has partnered with top investigators, serving as a hub for academic research. And while the center is used by institutions near and far, some of the more inspired research projects have occurred right in its own backyard.
One such study involved Thomas Kupper, chair of the Department of Dermatology at Brigham and Women's and Dana-Farber Cancer Institute, and Wiebke Pruessmann, a postdoctoral fellow at Brigham and Women's. These researchers studied skin specimens from the center and from a team of international collaborators to investigate ways to identify patients most at risk for recurrence of melanoma. The results, published in the January 2020 issue of Nature Cancer, used a new quantitative DNA sequencing technique to form sophisticated predictions about which primary melanomas are likely to recur and spread.
"Human research is difficult to conduct and difficult to get published."
Likewise, the center is helping Bohdan Pomahac, the Roberta and Stephen R. Weiner Distinguished Chair in Surgery at Brigham and Women's, and Thet Su Win, a Harvard resident in dermatology, study the immunologic events underlying rejection in face transplant recipients. Brigham and Women's has the largest cohort of face transplant recipients at a single center in the world. Studying how to control rejection in these patients is providing new knowledge on how the immune system protects skin.
Clark is particularly proud of the center's role in helping to support junior investigators, who often lack funding to undertake translational research. She hopes that the young postdocs continue to make pioneering discoveries in skin disease research wherever they land.
"Our goal," she says, "is to export our expertise outside of the Harvard system of hospitals so that everyone can benefit from it. It always comes back to helping patients. They're the reason why we do everything we do."
Jessica Cerretani is a Boston-based writer.
Image: Mattias Paludi