Autumn 2021
Global Health Graduates on Making a Difference in the World
Born in Sudan and raised in the United Arab Emirates, Enas Mohamed grew up in "a very loving and caring family" that has supported her throughout her journey to pursue an education and a career. Although her path was different from that followed by many of the women in her family and community, "Mom always encouraged me to continue learning," says Mohamed. "She said great women must complete their education and be independent."
Her mother's best friend in the UAE is a neonatal pediatrician, and Mohamed's uncle in Sudan is also a physician. "So during the school year I saw my mom's friend, and on summer vacation I saw my uncle and his doctor friends. They told me it's a long road and a tough road, but if you really love it, then go for it. Don't give up."
She didn't. She earned her MD at the University of Medical Sciences and Technology in Khartoum and did her rotations in the UAE, expecting to return to Sudan eventually and open a clinic. "In Sudan, there's more to medicine than saving lives," she says. "There is so much poverty, patients are not able to secure even minimum things. And women were treated differently, which I didn't like." She started thinking about how she might help address these larger issues.
Her search led to the Master of Medical Sciences in Global Health Delivery program at HMS. After being accepted to the program, Mohamed began to research her thesis topic: female genital cutting. "The community thinks it increases a girl's chances of marriage," she says, but to observers "it's one of the worst things you can ever imagine. Worse than seeing a patient with massive trauma." Sudan banned the practice in April 2020.
Mohamed graduated from the program this year, and her goal now is to become a woman's advocate and human rights activist. She plans to start the work with the Sudanese immigrant community in Massachusetts. The Commonwealth also outlawed female genital cutting in 2020.
But while the law may be on her side, thousands of years of culture are not. "They can outcast me easily if I don't approach it the right way," she says. "I need to gain the trust of the community first, and then slowly, slowly start talking about the harm of this practice."
She knows she has many years of work ahead of her, but keeps her mother's advice in mind. "She always said to stay focused and be determined," says Mohamed. "That's how I got my medical degree, came to the U.S., and got into Harvard. I never give up." —Elizabeth Gehrman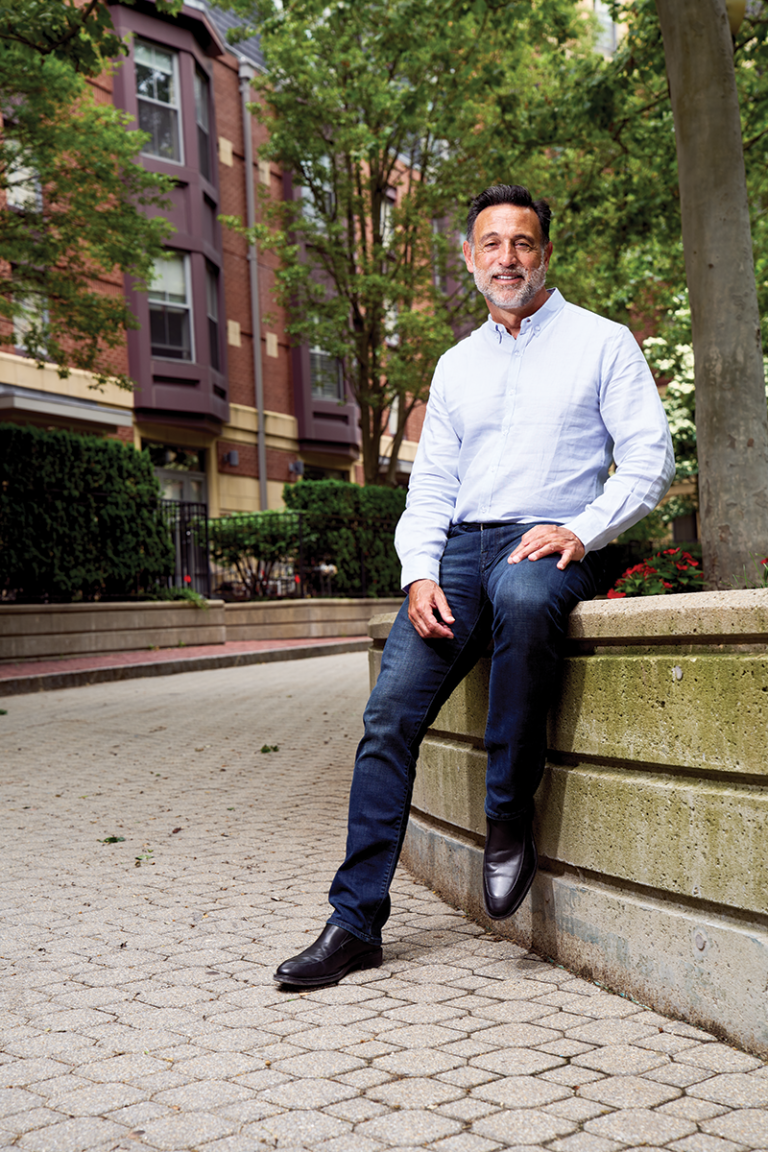 Rob Mancuso
Rob Mancuso is no stranger to second acts. When he was a teenager, he watched his older brother fall into using heroin and then get clean and earn a PhD. While still in his twenties, Mancuso married a woman and had three children before acknowledging that he was more attracted to men. His coming out was "very painful" at the time but ultimately strengthened his relationships with his family. And now, at 60, he has just earned a master's in medical sciences in global health delivery (MMSc-GHD), after a successful career in sales and finance.
Helping incarcerated opioid users secure employment and social services, the work he did for his thesis, was quite a change from his days as an executive. Though he had always enjoyed the sciences and initially was premed at Boston College, Mancuso ended up getting his MBA instead. "Making money was important to me," he says, "because as a kid I had seen my mother putting things on layaway. She would send me to the stores to pay $3 here, $5 there, and I said I didn't want to have to worry about things like that."
By his mid forties he'd tired of the corporate grind. He spent a few years teaching strategic management in Boston and in Parma, Italy, and then got involved in philanthropy. "I tried golfing and boating after I retired, but it was not at all fulfilling," he says.
Seeking a new challenge, Mancuso began taking courses at Harvard and got involved with Partners In Health, where he met the nonprofit's co-founder Paul Farmer, MD '88 PhD '90, the Kolokotrones University Professor of Global Health and Social Medicine, and Joia Mukherjee, an associate professor in the Department of Global Health and Social Medicine in the Blavatnik Institute at HMS. From them, Mancuso learned of the MMSc program at HMS.
"I fell in love with it. These people were so compassionate, trying to help in the most challenged areas of the world," he says of Farmer and the other three professors teaching a global health course at Harvard Extension School. "I thought, this level of commitment is exceptional."
He chose his thesis topic partly in memory of his brother, who, after putting drugs behind him and achieving academic success, died in a car accident at age 30. Mancuso also witnessed the devastation drug use can have during his daily run past the Pine Street Inn and Boston Medical Center. He's not quite sure what he wants to do with his new degree—perhaps ultimately work to influence policy—but he plans to start by mentoring young trauma survivors in Chelsea, Massachusetts. "I want to be with people," he says, "not in a boardroom. Any little bit I can do will help." —Elizabeth Gehrman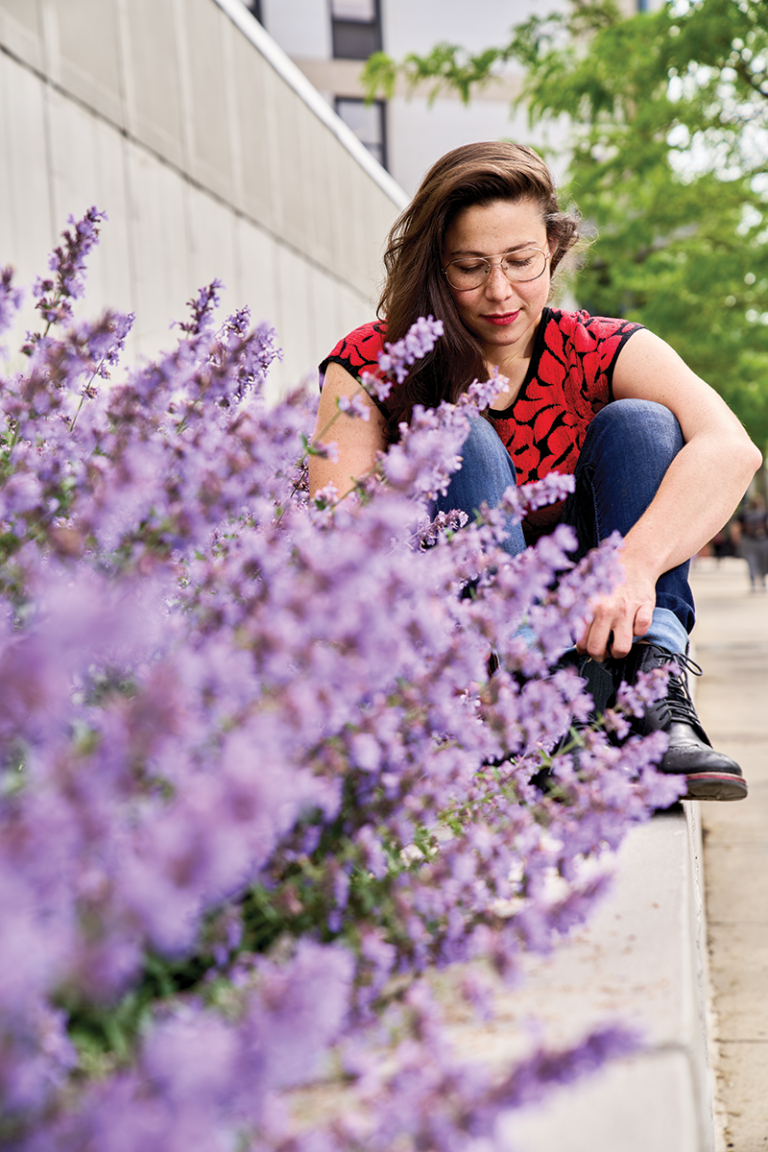 Ana Cristina Sedas
In 2018, during one of the en masse migrations to the United States by people from Central America, Ana Cristina Sedas volunteered as a physician at camps in Mexico City and Tijuana, Mexico. At one of these camps, she met a 5-year-old boy from Honduras who was wearing Mickey Mouse Crocs and clinging to his mother.
"I imagined my nephew of the same age walking across four countries," says Sedas, who recently earned a master's in medical sciences in global health delivery (MMSc-GHD) at HMS. She knew that if this boy or his mother had fallen ill during their perilous and arduous journey, they would have had no access to health care.
"Why is this allowed?" Sedas recalls asking herself.
Born in Pittsburgh and brought up in Monterrey, Mexico, Sedas is linked to two cultures: her mother is a native of Mexico and her father hails from the United States. She holds dual citizenship and travels frequently between the two countries.
Before pursuing her master's, Sedas earned a medical degree at the Monterrey Institute of Technology and Higher Education and completed a rotation at the Benson-Henry Institute for Mind Body Medicine at Massachusetts General Hospital. She also had served as a health promoter for an initiative of the Mexican Consulate General in Boston aimed at improving access to health care and health literacy among migrants primarily from Mexico.
This appointment came at a fraught time, just after the 2016 U.S. presidential election, when raids and deportations by U.S. Immigration and Customs Enforcement were increasing, causing many migrants to avoid services and aid. Sedas wondered how she could help people feel safe enough to seek available health services.
A chance encounter with a couple from Mexico at a bus stop in Boston led to an answer. Their daughter was in the MMSc-GHD program, and Sedas soon met her and others in the program. From her new friends, Sedas learned of a health care model in which physician and patient travel the health care system in tandem, staying together until the patient's health concern is resolved. Using that model, Sedas built a successful program for the consulate and the migrant populations it serves.
Sedas says the HMS program gave her the know-how and tools to change how migration health is addressed, skills she will bring to her new position as a consultant on migration health at the World Health Organization. She is making it her mission to show that health and equal access to care is a universal right, one reserved for migrant populations, too.
To do policy work, she says, it's helpful "to know there is a 5-year-old boy walking." —Bobbie Collins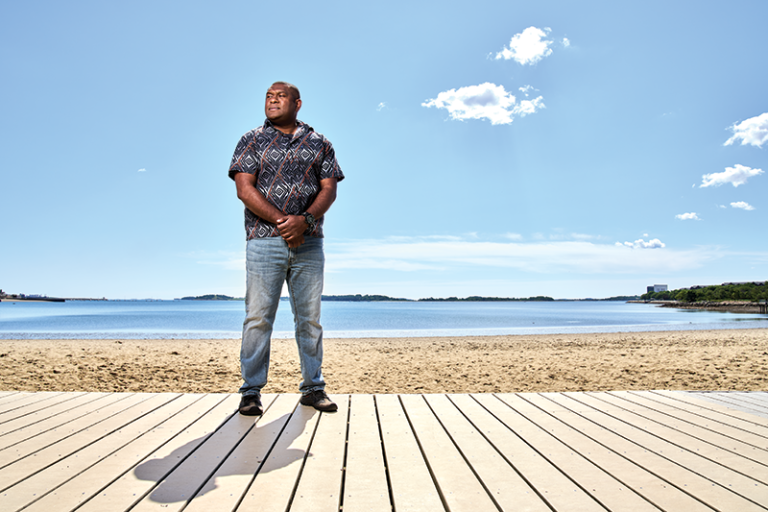 Terence Bowie Mark
Papua New Guinea is a country that struggles with poverty, corruption, and, according to 2018 numbers, a doctor-patient ratio of 1 to 14,000. But it is also a country with people who are deeply involved in bettering the lives of its residents. One such person is Terence Bowie Mark.
Mark, who earned a master's in medical sciences in global health delivery (MMSc-GHD) this year, was placed on the path to making a difference early. His mother was able to carefully budget the family income to purchase a TV so her son could stay somewhat removed from their "rough neighborhood" in the capital, Port Moresby. "She introduced me to the alphabet by encouraging me to watch Sesame Street. Those furry characters are a force of nature!" She also put Mark through English kindergarten and made sure he obtained a public library card. "My mom saw education as the pathway to a better existence," he says.
Mark "felt a calling" toward medicine while attending a Christian youth conference, and after receiving his MD from the University of Papua New Guinea, began rotations in both Port Moresby and the rural highlands, at times sleeping in the wards because the staff was so overburdened. "It was very traumatic," he says. "There was no hope of providing timely care to those who needed it."
After instituting a new triage system that turned around the emergency and outpatient departments in the Kavieng General Hospital in the nation's New Ireland Province, Mark finally had time to step back and consider his future. Through online searches he discovered Partners In Health, a group he felt was "providing the highest quality of care to the most desperate, marginalized communities in the world." He began the master's program last year and, for his thesis, he and a colleague in Papua New Guinea started Neighbour Health, a nonprofit that educates and provides preventive health care to rural Indigenous households.
Mark hopes the organization will act as a springboard, giving him a platform for proof of concept for innovations and ultimately the clout to influence policy. Tackling his country's seemingly insurmountable problems, he says, is his mission. "I told God, if you give me the opportunity to get such knowledge and experience as a kid from this island, I will go back and help your people," he says. "He has kept his part." —Elizabeth Gehrman
Bobbie Collins is editorial production coordinator in the Office of Communications and External Relations at HMS. Elizabeth Gehrman is a Boston-based writer.
Images: Kelly Davidson