Winter 2012
Medical Toque
When white coats do double duty, prescriptions can be tasty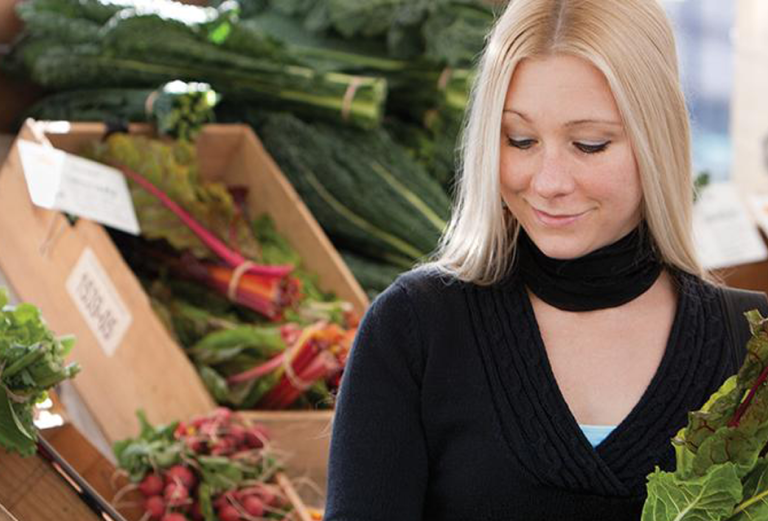 Michelle Hauser
Mise en place: Resident physician, Cambridge Health Alliance; Chef, Le Cordon Bleu Diplome; 2009–10 Zuckerman Fellow in public policy, Harvard Kennedy School; achefinmedschool.blogspot.com
Preparation: When financial and family circumstances threatened her dream of a career in medicine, Michelle Hauser '11 pursued her second love: cooking. Armed with a degree from Le Cordon Bleu culinary arts program at Minnesota-based Brown College—and an internship at the California foodie mecca Chez Panisse—Hauser taught cooking classes to help pay the bills and, eventually, her tuition for medical school. Despite these dual careers, connecting food and health wasn't automatic for this physician-chef. "I knew that the majority of our disease burden can be prevented by factors like diet," she admits. "But I had always been warned not to teach 'healthy' cooking classes because no one would take them."
Plating: That changed when Hauser's students discovered that she was a vegetarian and challenged her to offer a course in cooking tasty, healthy fare. To her surprise, it was a hit. "The truth is, people are excited about healthy food," she says. "But they won't sacrifice taste." These days, Hauser combines her culinary knowledge with her medical training through workshops that educate patients with chronic conditions like hypertension or diabetes about healthy food choices. She's also interested in increasing community outreach and helping develop public policy approaches promoting better nutrition. Her biggest success, however, may be as a role model: Even as a busy resident, Hauser manages to eat a diet that's rich in vegetables, fruit, and whole grains. "If I can do it, anyone can," she says. "You just need to figure out what works best for you."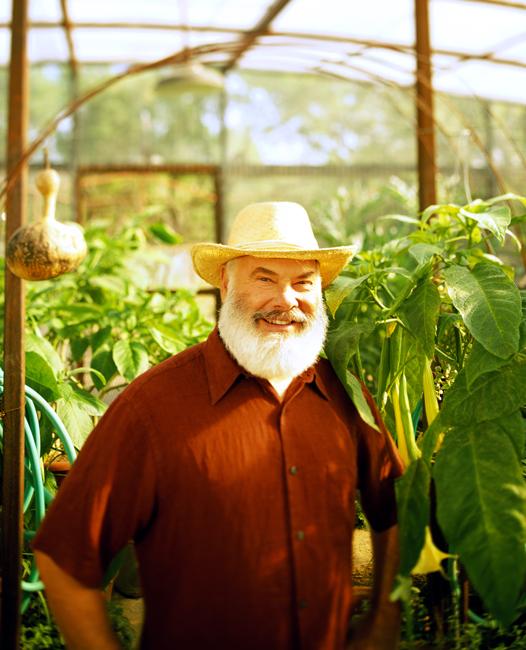 Andrew Weil
Mise en place: Founder and program director, Arizona Center for Integrative Medicine; Cofounder, True Food Kitchen www.truefoodkitchen.com; Bestselling author of ten books, including Eating Well for Optimum Health and The Healthy Kitchen
Preparation: He's no stranger to soy milk. He was eating black cod with miso long before hot eateries like New York City's Nobu made it cool. He grows his own kale; organic, should you wonder. Yet Andrew Weil '68 wasn't always so selective about the food that sustains him. Banned from the kitchen as a child, he had little culinary experience until a world-spanning trip at age 17 opened his eyes to ethnic cuisines. Later, during his medical residency, Weil began cooking for himself as a way to temper the long hours spent on the wards. "Hospital food was dreadful," he says. "I found that envisioning a meal that would give me pleasure and satisfaction, then creating it, kept me healthy, physically and psychically."
Plating: Weil has long shared his passion for nutrition with both patients and the general public. A firm believer that food is often the best medicine, he recommends following an anti-inflammatory diet that's high in fruits, vegetables, whole grains, and fish, and low in processed foods. Although smart food choices can be easy at home, Weil admits such choices can be slim when dining out. But Weil aims to change that through a collaboration with restaurateur Sam Fox. In 2007, when the two met, "Sam thought healthy food meant tofu and sprouts," Weil laughs. "I set out to prove him wrong." It wasn't easy: Even after cooking dinner for Fox and his wife, it took a meeting with chef Michael Stebner to prove that fresh, local food could also be delicious. Today, Weil and Fox head a national chain of True Food Kitchen restaurants, where Stebner's menu offerings include grilled salmon, spaghetti squash casserole, and orange–olivello sorbet. And Weil is discovering that the way to the public's heart may, indeed, be through its stomach. "Showing people that healthy food can be delicious," he says, "may be more powerful than any amount of writing I could do on the subject."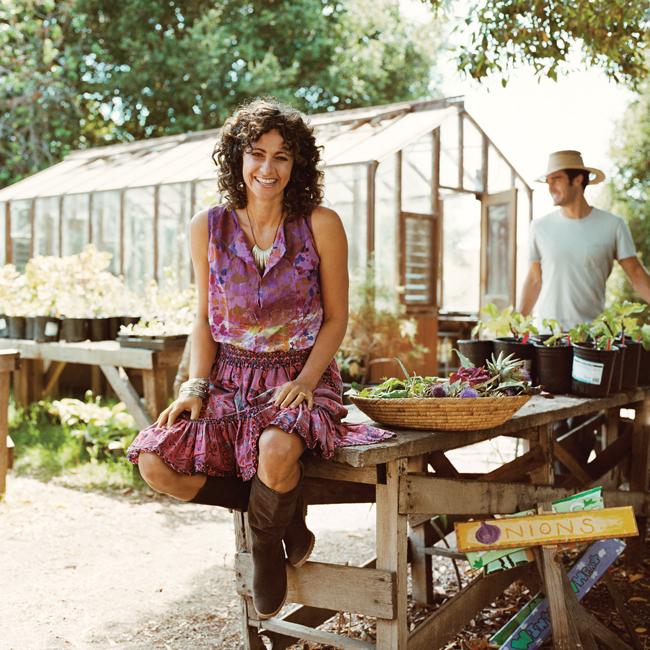 Daphne Miller
Mise en place: Integrative family medicine physician, San Francisco; Author, The Jungle Effect: A Doctor Discovers the Healthiest Diets from Around the World—Why They Work and How to Bring Them Home; Associate clinical professor, Department of Family and Community Medicine, University of California, San Francisco; drdaphne.com/wordpress
Preparation: For Daphne Miller '93, the seeds for eating well were planted early: With both parents in the Peace Corps, she grew up in areas where people valued food as much for its cultural and medicinal powers as for its gastronomic aspects. This point was underscored when she began a residency at San Francisco General Hospital, working with a low-income, multicultural population. "Patients would ask me questions like, 'Why did my Mexican grandmother live to age 95, but I'm sick with diabetes?'" she says. "Chances are the grandmother ate a diet that was completely different from that of the grandchild. And she probably connected to food in a whole different way, too."
Plating: That realization soon set Miller on a path to discover as much as she could about traditional diets and culinary customs. She spent three years visiting areas where the local populations have low chronic disease rates—Cameroon; Copper Canyon, Mexico; and Iceland—and learning their dietary customs and recipes. Her investigation grew into her 2008 book, The Jungle Effect: A Doctor Discovers the Healthiest Diets from Around the World—Why They Work and How to Bring Them Home (Harper Collins). A second book, on the link between farming practices and health, is in the works. Meanwhile, Miller's applying the nutritional lessons learned from other cultures to her patients in San Francisco. "Traditional diets have survived for so long because they taste delicious and keep people healthy," she says. "It's amazing how much I use this information even during routine primary care encounters."
Jessica Cerretani is a Boston-based health and medical writer.