Autumn 2016
A Pediatrician and a Violin Prodigy
A profile of Yeou-Cheng Ma, Class of 1977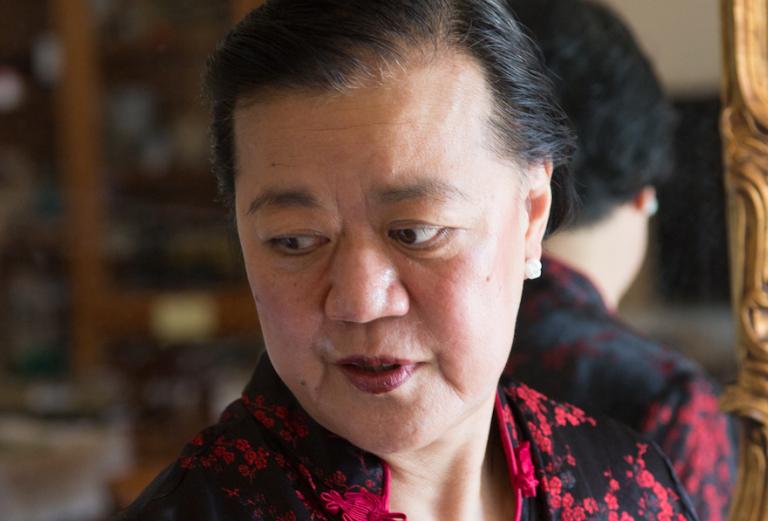 Claims to Fame
Assistant professor of pediatrics, Children's Hospital at Montefiore at Albert Einstein School of Medicine, Bronx, New York; Executive Director, Children's Orchestra Society, Fresh Meadows, New York
First Movement
Being a good listener is an asset in music and in medicine, and Yeou-Cheng Ma has applied this skill in both disciplines. Surrounded by music as a child, Ma became a violin prodigy and gave her first recital at age seven. Her interest in medicine developed when she was in college. "I was a chemistry major but felt somewhat unprepared for medical school, partly because I thought of myself as a shy person with limited people skills," Ma says.
Duets
In medical school, Ma continued her life in music. Mary Howell, the HMS associate dean for student affairs at the time, and the first woman dean at the School, interviewed Ma for admission and later became her advisor. "I learned a lot from her, especially how to mix work with family," Ma says. Howell was herself an accomplished violinist, and Ma invited Howell to play chamber music with her and some medical school friends. Ma says that "in a way, she was my medical mentor, and I was her musical mentor."
In 1994, Ma and Howell played violin together in a group called the Apgar Memorial String Quartet at the annual meeting of the American Academy of Pediatrics. The concert celebrated the issuing of a postage stamp honoring physician Virginia Apgar, who developed the Apgar score, a one-minute test for newborn health. The quartet featured four pediatricians playing string instruments made by Apgar. Ma calls Apgar "one of my medical idols," and says she felt a bond with Apgar through the instrument. "It is great to be connected through either music or medicine." With Howell and Apgar, Ma was able to connect through both.
Small Chairs
Ma works with children both in her practice as a developmental pediatrician and as executive director of the Children's Orchestra Society.
"In my clinical work, I use music to calm kids down because some of them are quite frightened," says Ma, "especially the little ones. I sing them familiar songs and get them involved in the music, and they soon forget that they're worried."
When working with children in the orchestra, Ma teaches them "how to navigate in music so they know how to express themselves through it." Music becomes their outlet for feelings that may be difficult for them to express otherwise.
Counterpoint
When asked whether music or medicine is primary in her life, Ma says, "My husband says that I am a musician who moonlights as a doctor. Music is my first love, and you know how first loves are. They permeate your existence no matter what you do.
"I do love medicine. I love my patients. I love interacting with the patients, their families, and trying to make their life a little better. Compassion, empathy, and the ability to listen make a good doctor and a good teacher."
Image: Flynn Larson