Winter 2012
5 Questions with a Radiologist
A conversation with Tina Young Poussaint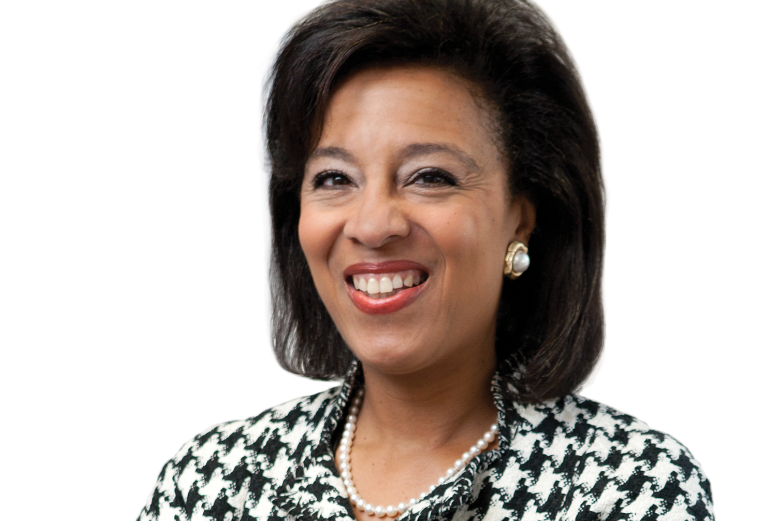 How did this career path find you?
I attended Mount Holyoke College and participated in the student career exploration project, which for me involved shadowing a pediatrician, and then a pathologist. Both experiences made me realize that I was interested in medicine, although my interest in neuroradiology didn't develop until later, in medical school. I liked the way radiology cut across all specialties, giving me an opportunity to consult with other physicians. That fascination with the inclusive aspect of radiology has stayed with me and has helped shape my career.
In what ways has the idea of collaboration shaped things for you?
Well, if you like collaboration, Children's is a great place to work. And a spirit of collaboration is at the heart of the Neuroimaging Center of the Pediatric Brain Tumor Consortium. This 11-hospital consortium focuses on the study of tumor biology and new therapies for primary central nervous system tumors of childhood. I am so proud of being named the director and principal investigator of the Center.
What technical innovations have changed your field since you started your career?
When I first started, most imaging involved ultrasound and CT scans. I was in my early residency when MR imaging arrived—that gave us an opportunity to better visualize the structural anatomy of the brain. Now, with MR diffusion, we can actually see evidence of an acute stroke. Two other great new techniques are MR perfusion, which shows blood flow and volume in the brain, and functional MRI, which highlights changes in the blood that reflect the neural activity within the brain. And then there's molecular imaging, which can show cellular structures within the brain. So the technology has evolved from allowing only anatomic descriptions to imaging physiological processes.
What issues related to pediatric neuroimaging are you working on?
There's an ongoing effort to raise awareness about ways to protect children against overexposure to radiation from imaging. This is a serious issue; developing children are potentially at risk from cumulative amounts of radiation from CT scanning. One effort at education, the Image Gently campaign, is an international program of the Alliance for Radiation Safety in Pediatric Imaging. The kinds of questions we want physicians to ask are basic, for example: Does the image have to be the best one possible, or can a little image resolution be sacrificed for a lower radiation dose? At Children's, checks like these have reduced the number of CTs in our department.
What inspires you and motivates you to seek new challenges?
There's a quotation from Harriet Tubman, the great African American abolitionist—and spy!—that begins, "Every great dream begins with a dreamer." I believe that and have tried to make it a part of my life, including my professional life. I'm not afraid to explore new ideas, including my own. I may not know exactly how an idea's going to materialize, but I frame it by focusing on excellence and on trying to help and serve others. By focusing on those things, I maintain my momentum, and remain inspired.
Image: John Soares