Spring 2015
Translating Policy Decisions into Action
Profile of Risa Lavizzo-Mourey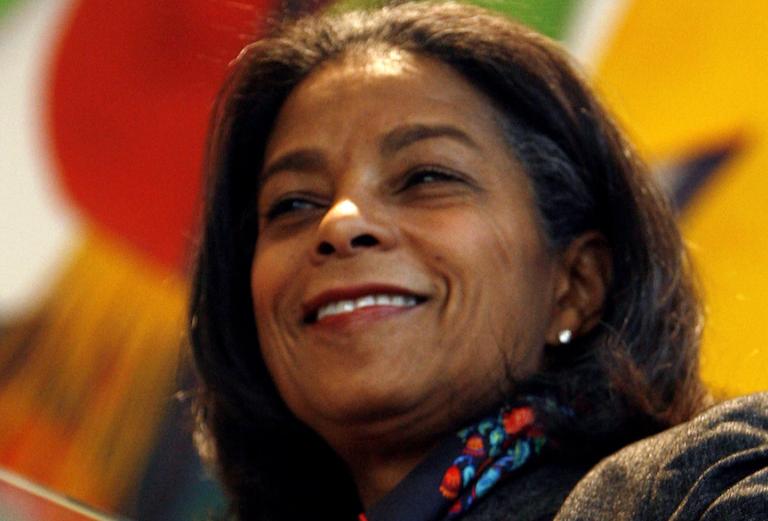 Claims to Fame
President and CEO, Robert Wood Johnson Foundation
In Their Footsteps
As a child, Risa Lavizzo-Mourey '79 would often accompany her parents, two of the five black doctors in Seattle, to work. "I got a feel for the exciting parts of medicine," she says. In middle school, she focused on her interest in becoming a physician and began working as a research assistant and learning more about science.
During her freshman year at the University of Washington, she filled out her class schedule with an introductory public health course. "That class," she says, "helped me see the world of public health and hear the language of medicine."
She vividly remembers her interactions with patients early in her medical training at HMS. "It was both grounding and exciting as I thought about the role of a physician in a person's life."
The enthusiasm she found among her peers at HMS was infectious. "It was thrilling to be with students whose aspirations were similar to mine." She recalls Match Day fondly. "Dean Tosteson told us 'you're all alumni,' and the mood was 'we've made it!' "
Twin Interests
While working as a primary care physician at Temple University Hospital, Lavizzo-Mourey says she began gravitating toward the complexities that geriatric medicine presented. At the same time, her interest in health policy grew. "I liked the idea of helping to improve the health of the general population," she says. "I felt that combining geriatrics with health policy would work for me."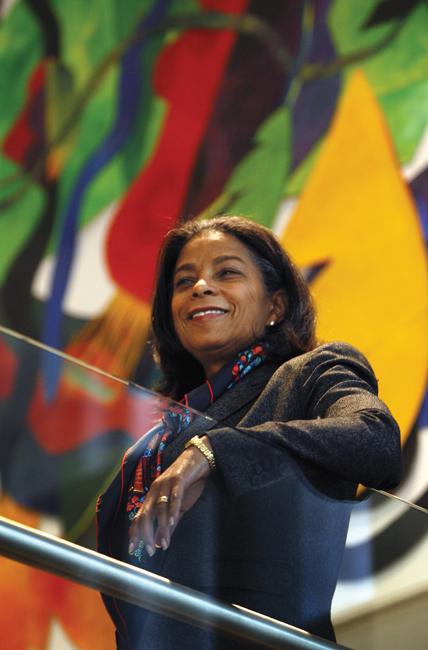 Her involvement with policymaking increased and led to work with White House health care task forces in the George H. W. Bush and Bill Clinton administrations and to co-chairing the Institute of Medicine committee assessing minority health care.
Motivating Force
Her interest in policy drew her to the Robert Wood Johnson Foundation in 2001.
"Organizations like RWJF take a strategic approach to social change," which, she adds, is built on creative and innovative ideas. Since 2003, she has served as the foundation's CEO, a role that requires her to take the lead in shaping the organization's vision and strategy and to be the interface between the board, staff, and management.
A pivotal moment in her career as a nonprofit executive came in 2007 when RWJF announced a half-billion dollar commitment to reversing childhood obesity. "I was responsible for the vision, strategy, and implementation for making that bold statement." She was proud to get the board to support this dynamic new direction, despite knowing that the effort would be difficult to coordinate.
Lavizzo-Mourey says she finds inspiration in translating the foundation's work into action: "To see the impact on people's lives is a very motivating thing."
Paths Less Followed
When Lavizzo-Mourey isn't at the foundation or traveling in her role as CEO, she can often be found hiking.
"I love to get outdoors and to enjoy the rhythm of the woods and my own footsteps." Her hikes are what she calls both routine and challenging, including her hike of Mount Kilimanjaro a few years ago.
"I also like to spend as much time as possible with my six-year-old granddaughter," she says.
Image: Martin Griff/The Times of Trenton